Newly Updated with Student Q&A Sessions
PLUS: Will's Complete Weekly Practice Routine!
Once you experience Will's unique approach, what you learn, practice and then SLAY becomes
Liberating, empowering and insanely FUN!





Guiding me beyond the veil ...Free me from this mortal shell
On the surface, what we hear Will Ramos doing with his voice seems completely unapproachable and, well... Superhuman!
The complexity of his sound, his range and dynamics (not to mention his incredible diction in the midst of it all) seem instantly intimidating if we try, in our mere mortal state, to perform even some of what Will is able effortlessly conjure.
--- ---
With Will's patient guidance and playful, energetic demeanor, we are freed from the misconception that we must be immortal to truly internalize the extreme, harsh sounds we long to create!
We learn from each other. We experience victory in numbers. As teachers take the posture of students and students take the lead with approachable, actionable steps, we internalize new ways of using our voices! We then ease into the very sensations we were endlessly striving for in our previous mind states.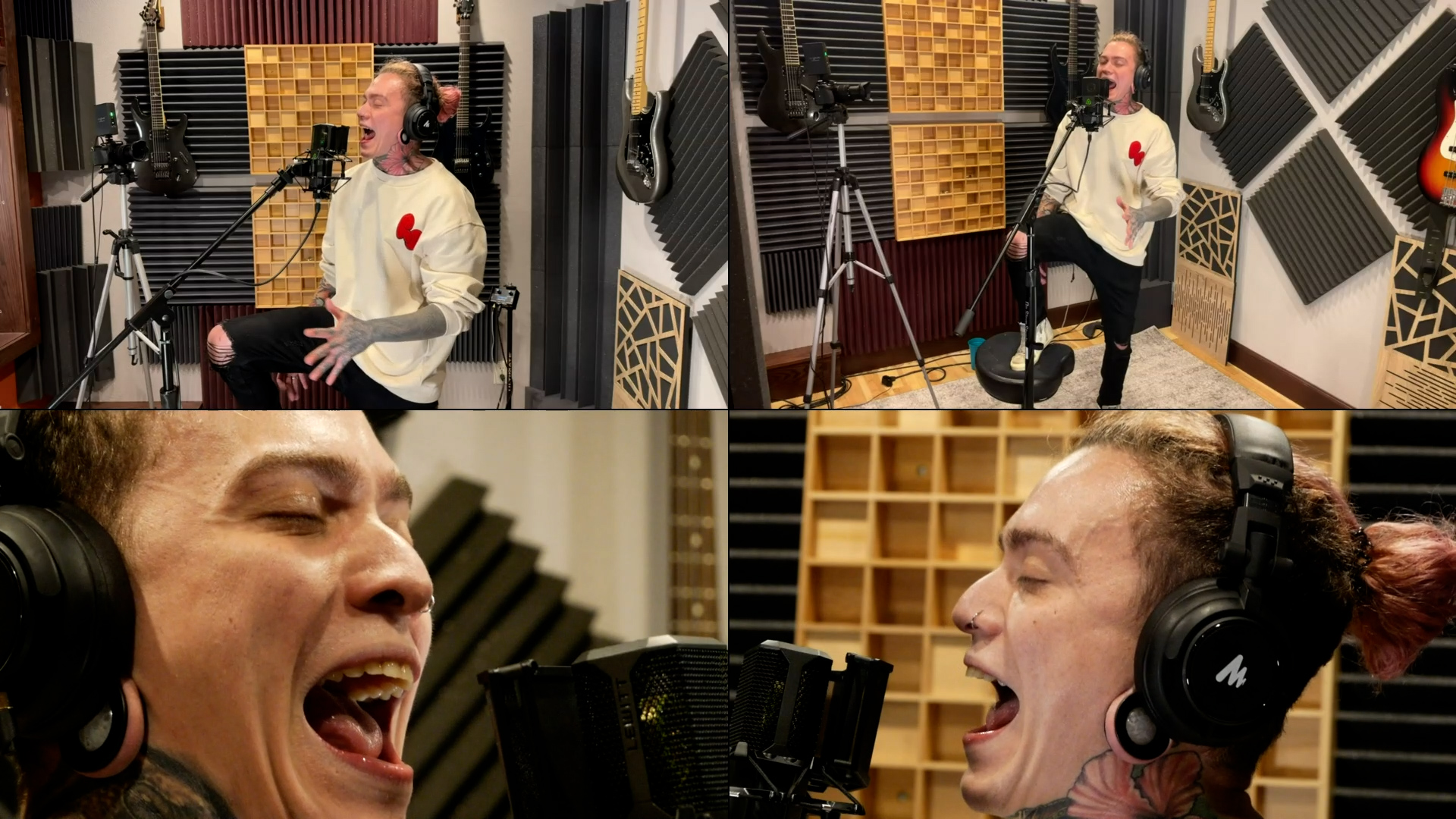 See, Hear, Experience

Will performs a one-take cover of Chelsea Grin's Recreant after taking Elizabeth and Chris through all of his typical source/filter combinations that enable his wide range of textures. Each posture takes on new meaning after having gone through this journey with Will.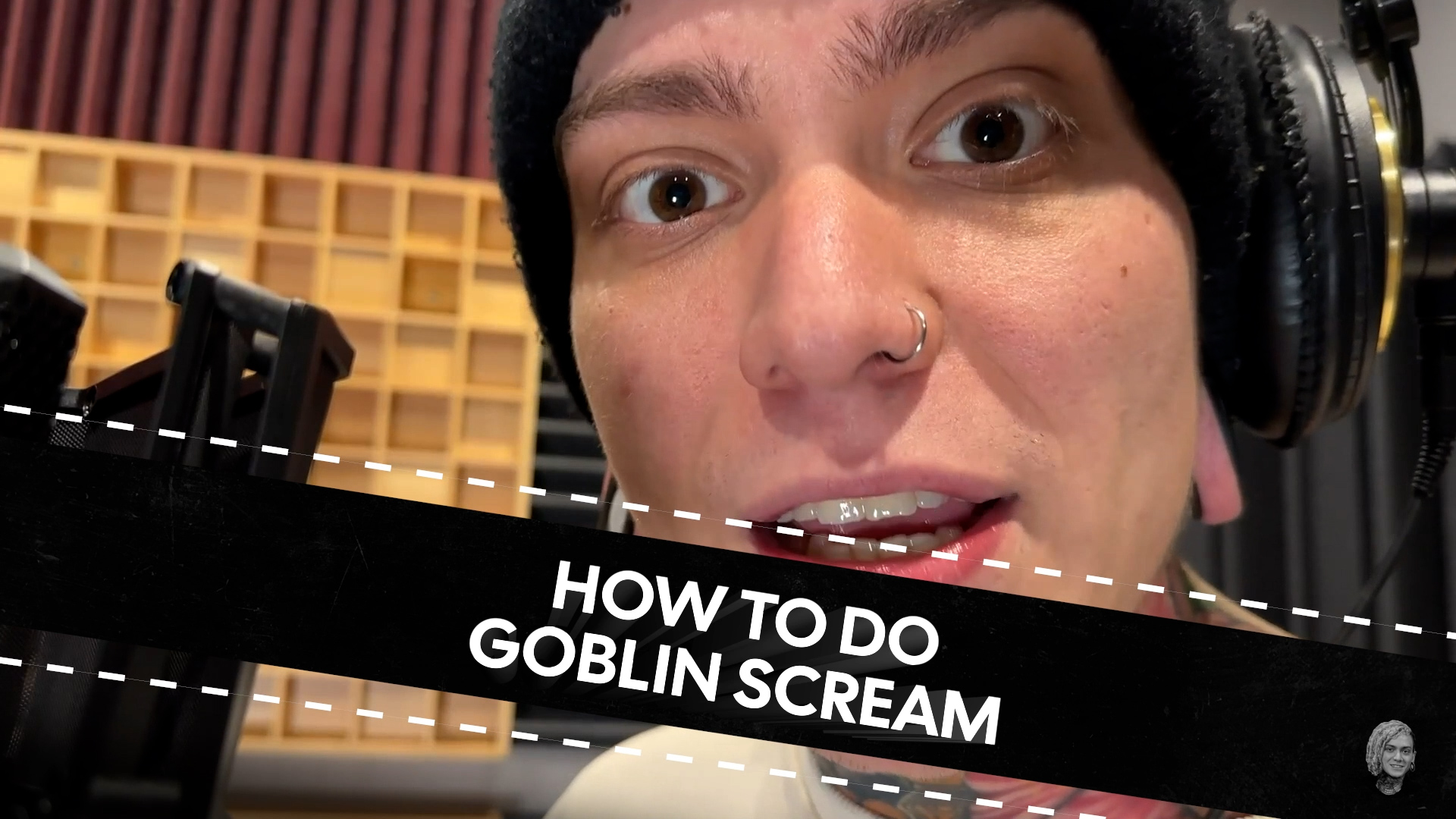 All The Crazy Sounds
Will meticulously unpacks all of his signature screams and vocal textures. Starting with simpler, more approachable gateway sounds, we reverse engineer Will's approach. With patience, mindfulness and a willingness to be ridiculous, we freely stumble into new sounds and sensations.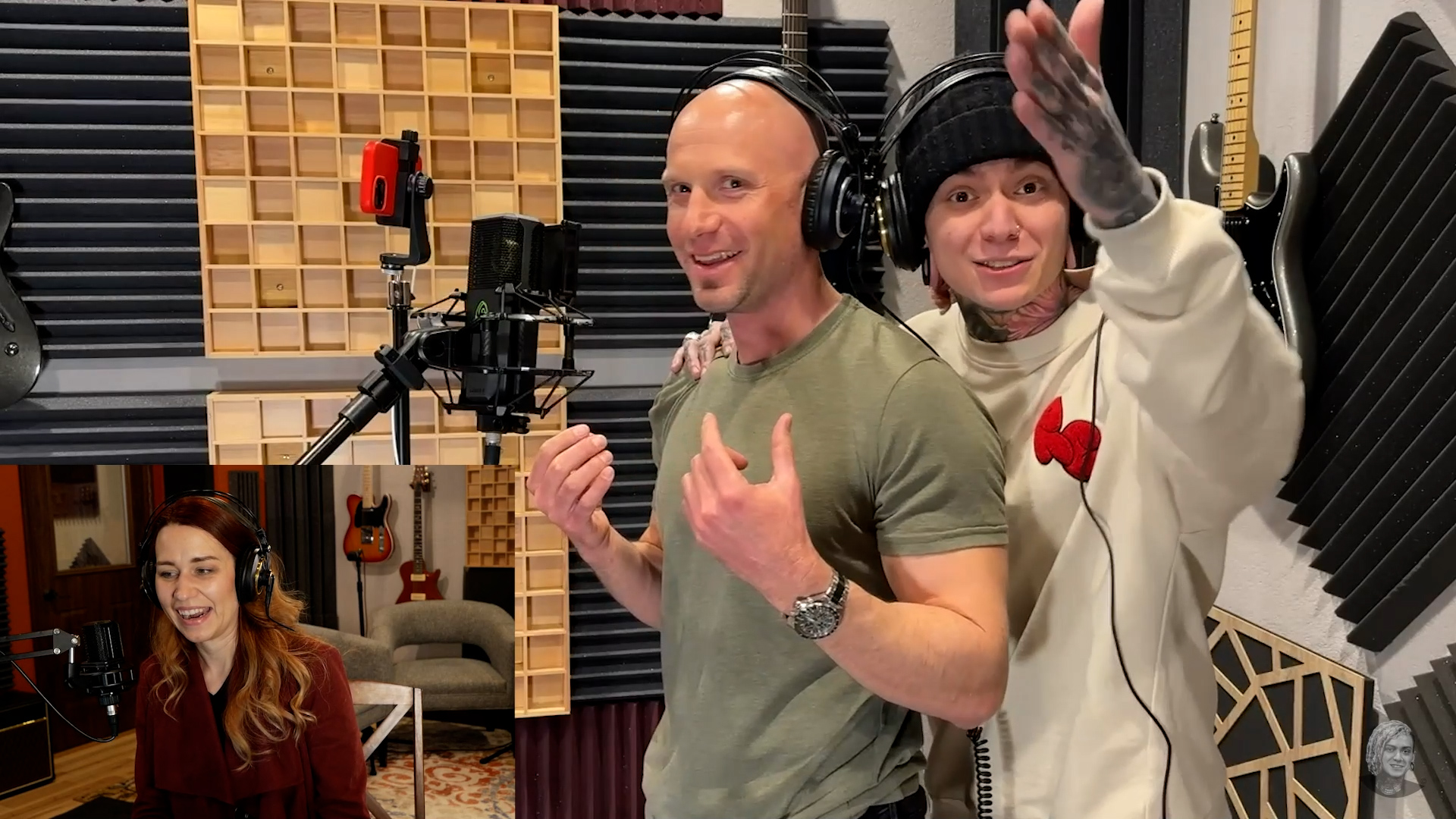 Victories And Celebration

Chris falls into the truly satisfying sensation of Tuvan throat singing after practicing for several days with Will's personal guidance. Will erupts in excitement because of how throat singing has enabled so much of what he is able to do with his harsh vocals... Celebrating victories and beginnings!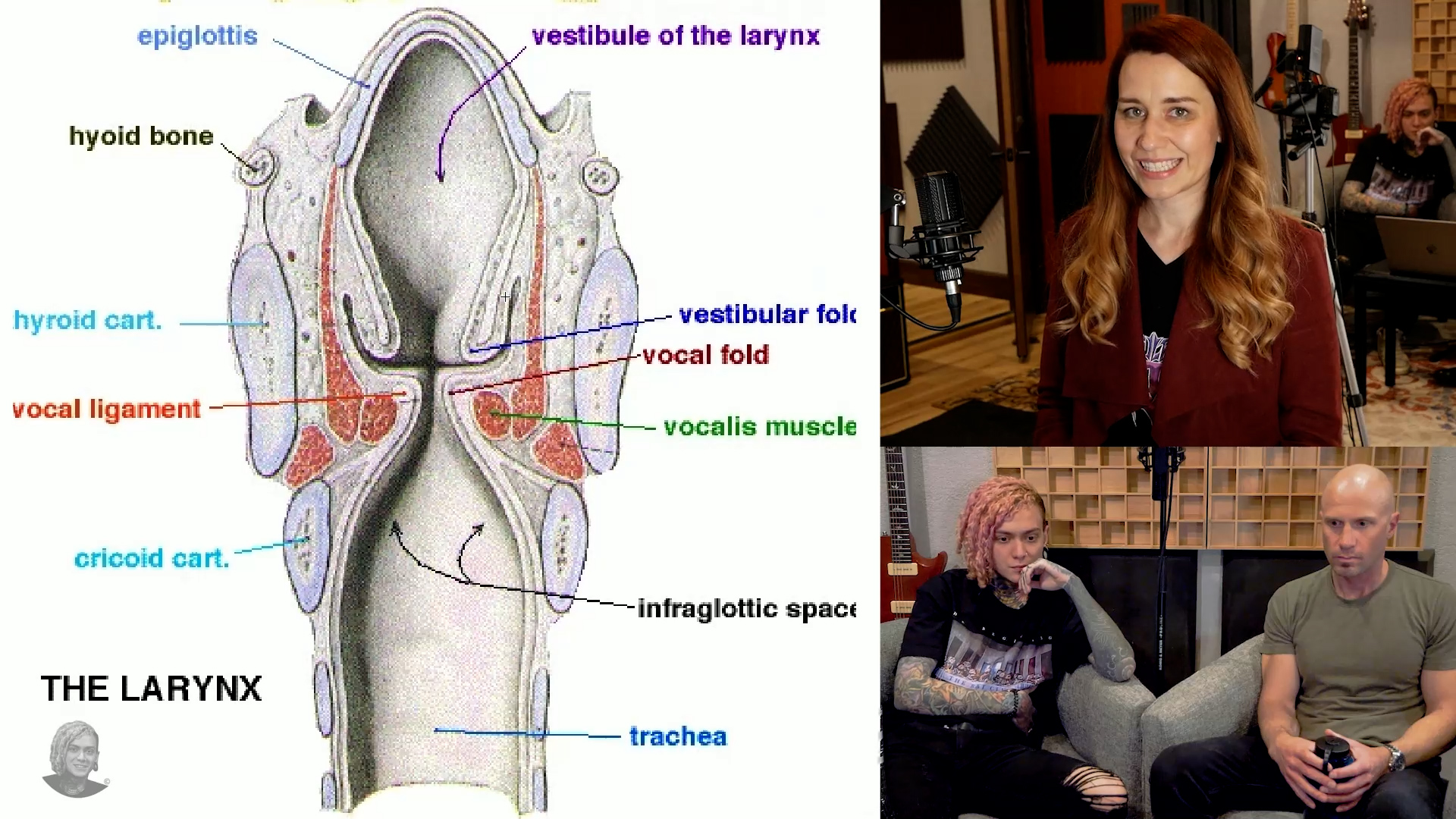 Supported With Science

Making noise and being playful becomes extra meaningful when you can put specific language to what you are experiencing. Elizabeth walks Will and Chris through detailed vocal anatomy for a crystal-clear understanding of what parts of our bodies are responsible for resonating in specific ways.

Roundtable Discussion

Multiple perspectives, backstories and experiences help each student find and pinpoint different sensations. As Will, Elizabeth and Chris share their backgrounds and goals, each person in the room feels empowered to learn and create without fear of judgement.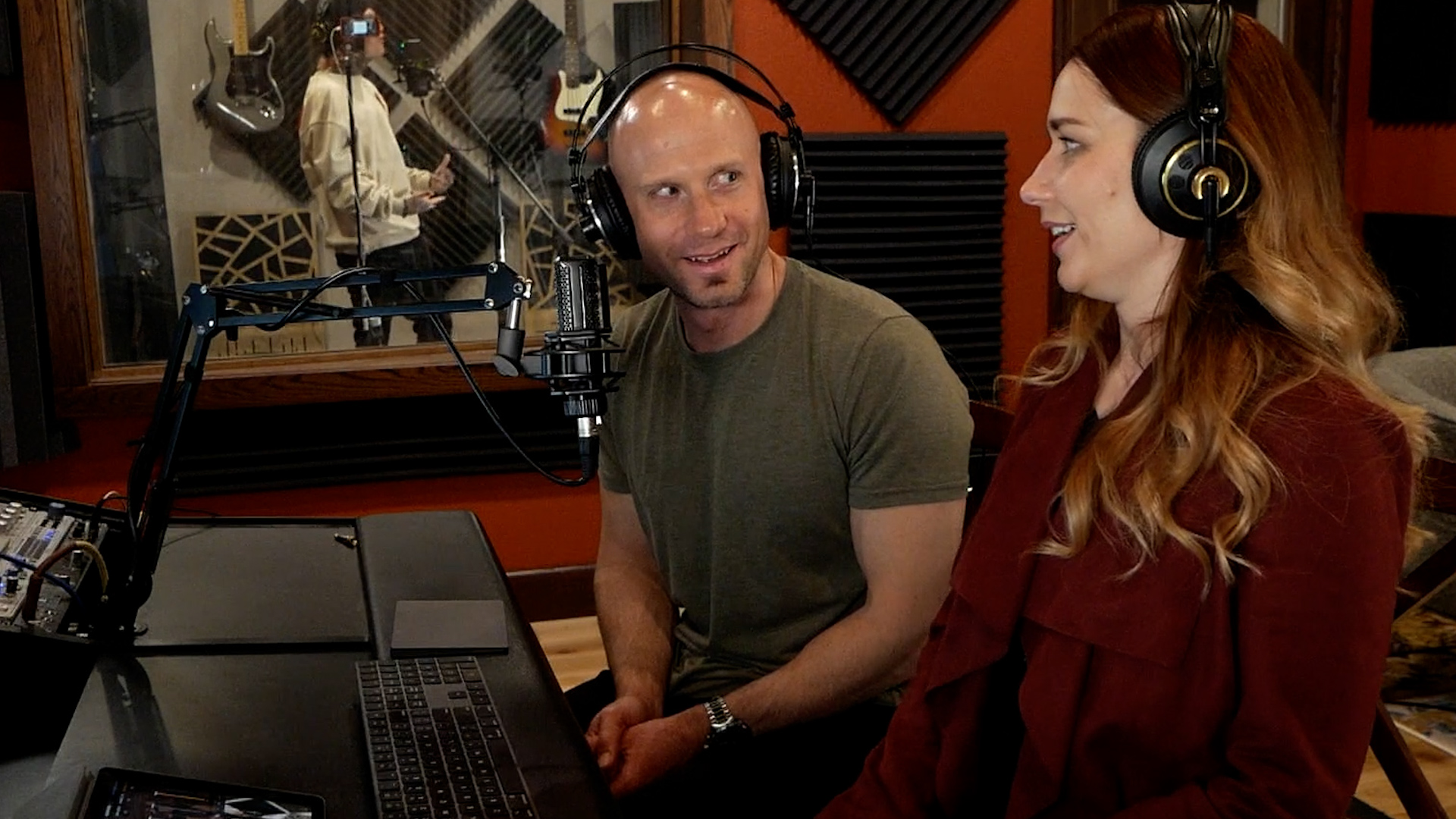 New Things Can Be Scary

Will invites Elizabeth into the booth after a terrifying audible display of high screams from the depths. It's now Elizabeth's turn to try out some higher constrictions she's been working with. Will's patient and encouraging instruction leads to some seriously free exploration and new sounds.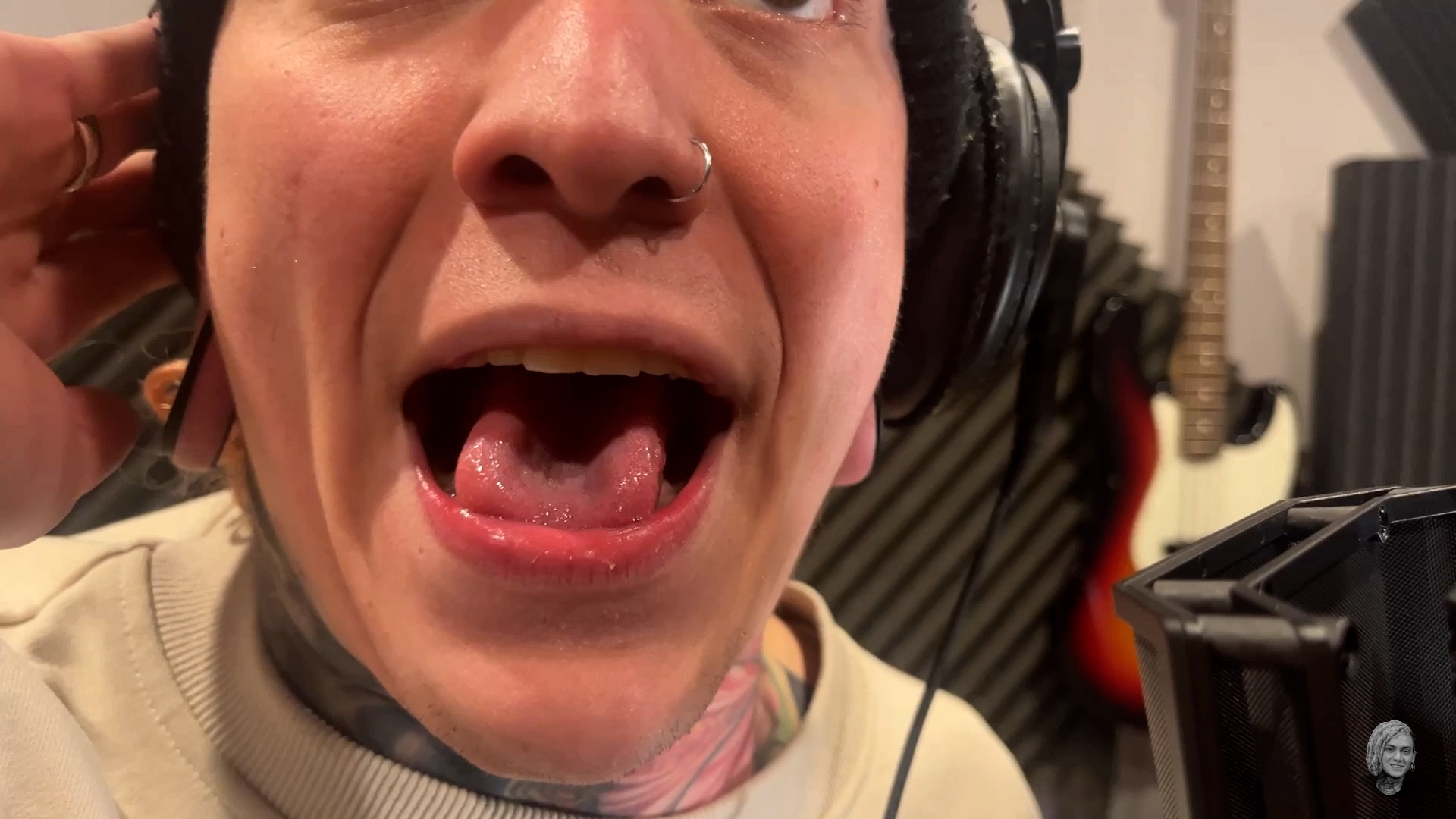 The Source Filter Theory

Every sound that Will makes is based off mixing and matching sources (what goes on in the throat) with filters (what goes on in the mouth). It's amazing how much more attainable Will's techniques are when approached in light of the source filter theory.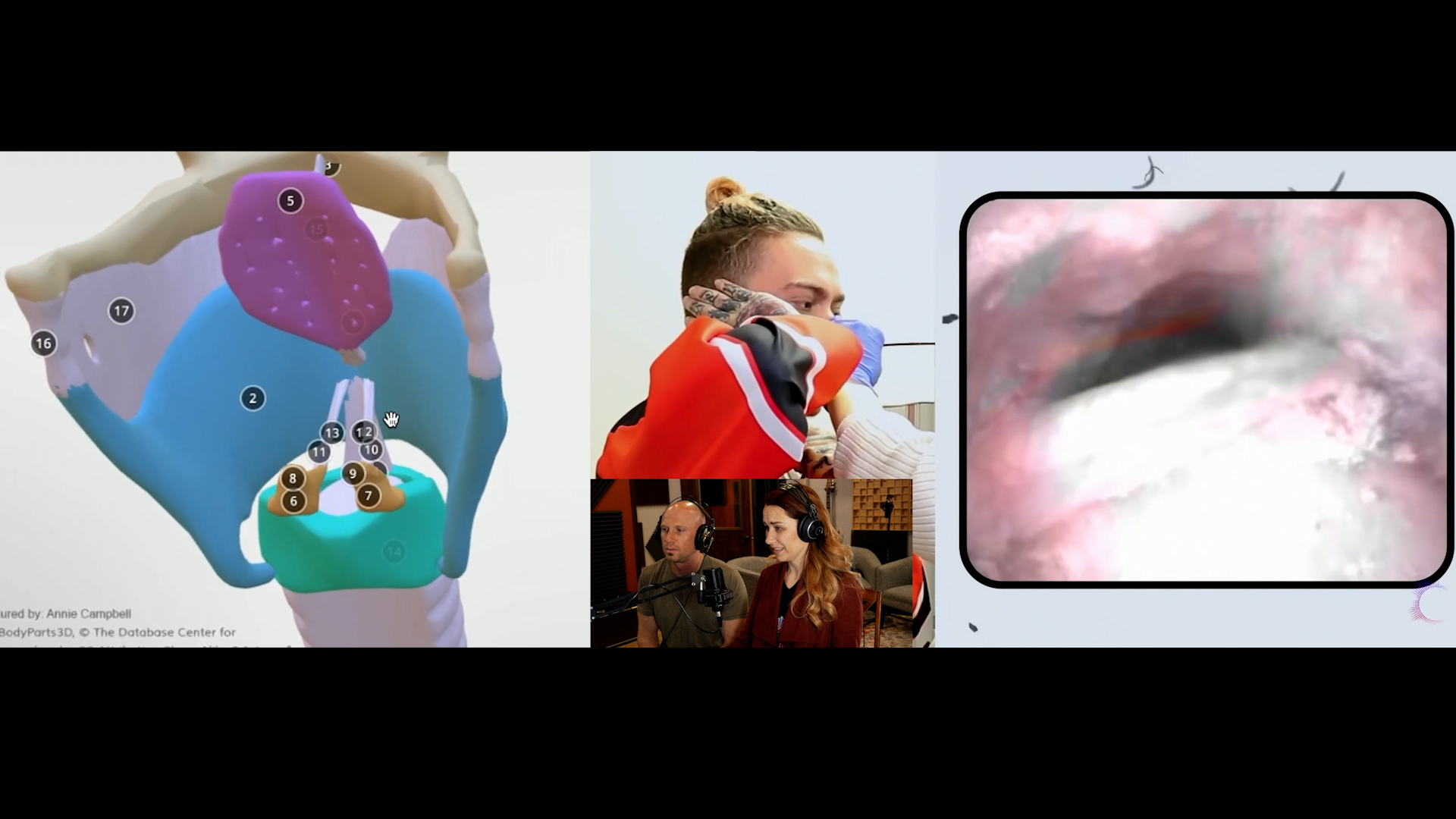 3D Models & Will's Throat

Based on recent research that Elizabeth has been a part of, she uses an interactive chart to share new insights from Will's throat camera. Between these visuals and regular experimentation with our own voices, we progressing into new sounds with our own voices every day.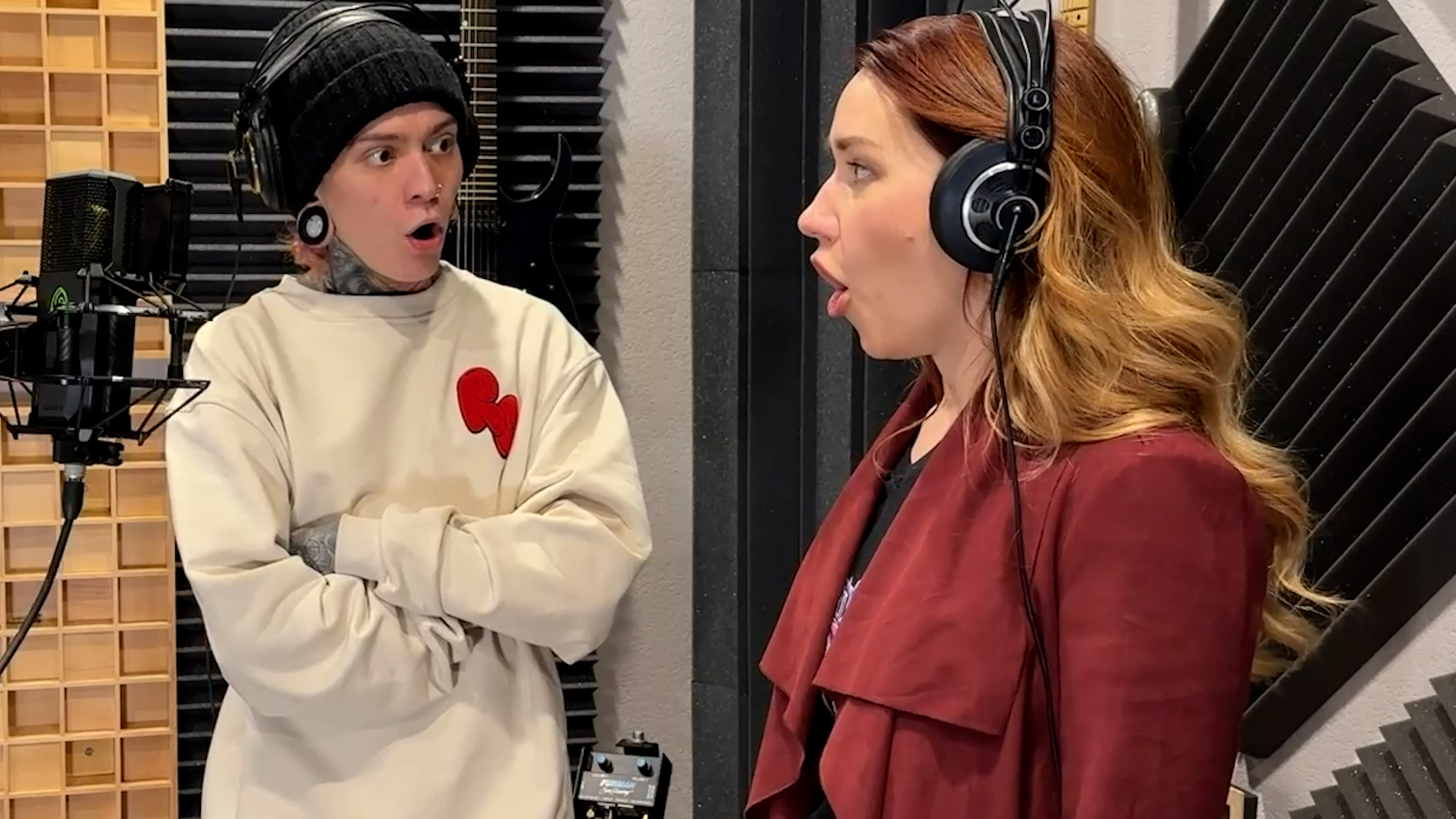 Harmonizing Harsh Sounds

Will and Elizabeth lock into a synergistic harmony texture while practicing sounds based on higher constrictions. Will often makes a sound behind the student as they are dialing things in to help them focus what they are trying to achieve. It's super helpful!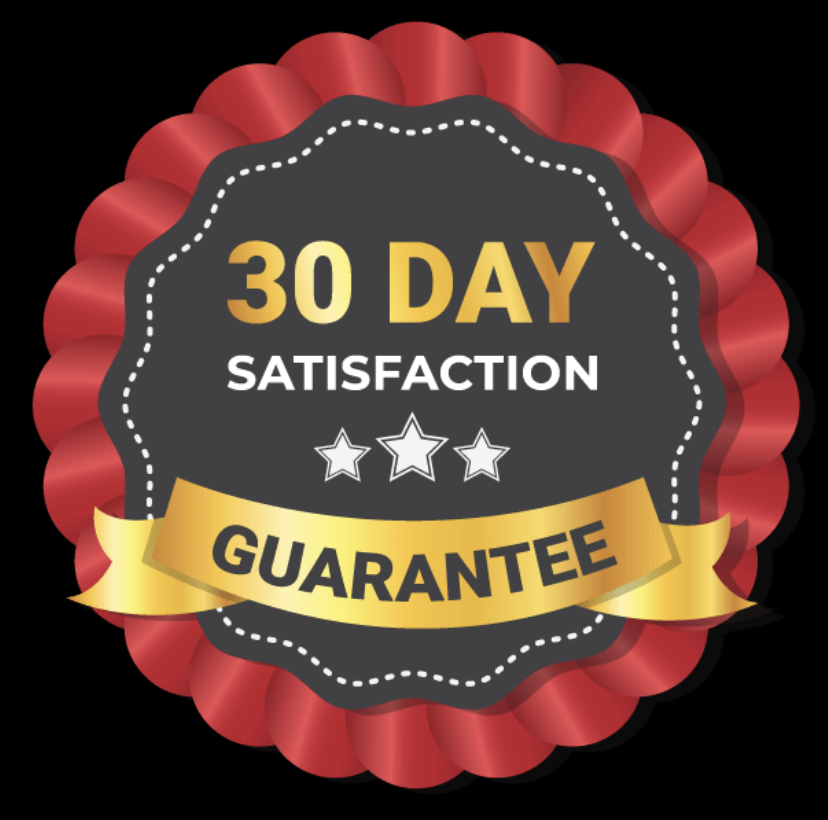 We'll Take The Risk For Your Reward!
Will, Elizabeth and Chris have put a lot of work into bringing you this new way to learn about your voice. If you put your whole self into fully experiencing the content we've put together, we're supremely confident you'll love this course and all the goodies that come with it. We're so sure that you'll enjoy the journey with us that we'll give you all your money back within 30 days of enrollment if you don't like what we've made. You can sign up at absolutely no risk!
Hear what the students are saying (and doing) ...

We got a chance to chat with many of the students who enrolled during our initial launch week. We also got to hear them scream and make other wonderfully terrifying noises! Hear directly from the students how this course is creating real results!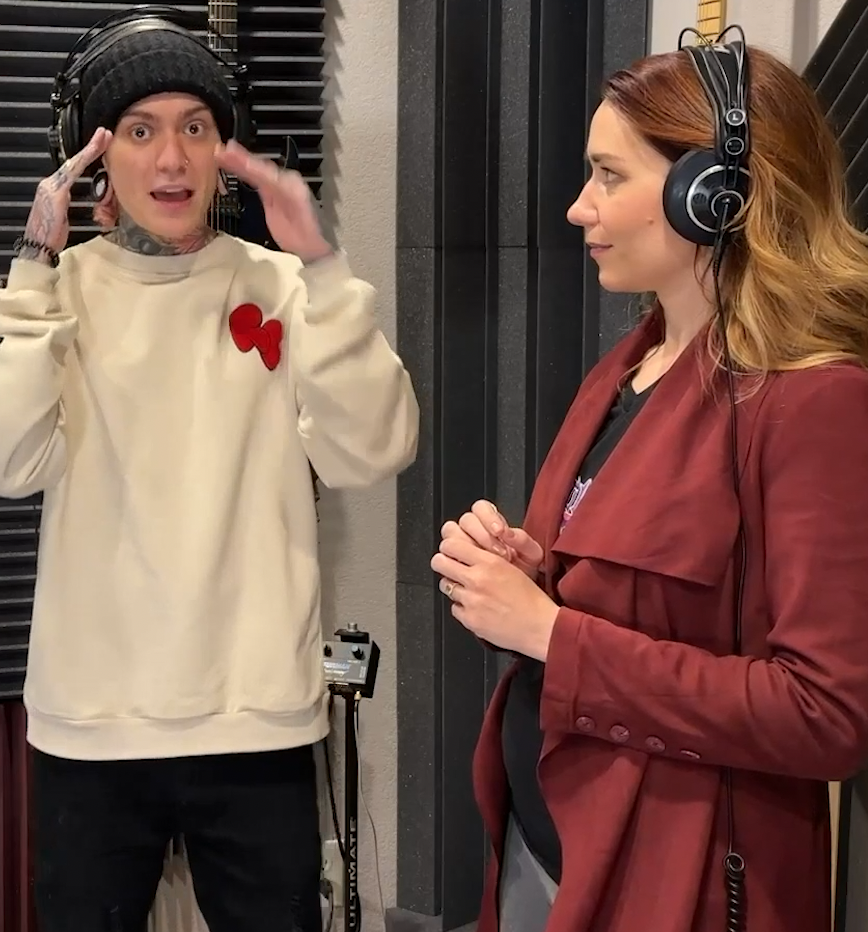 All About The Mind State

As with regular singing and especially with harsh vocals, how you direct your mind is directly correlated with what your body tells your mind it is feeling.
This circular relationship between your body and mind... What you feel and what you tell yourself to feel... Can be frustrating at first.
Once you realize you can manipulate the structures in your vocal tract by thinking about them in different ways and dynamically directing your focus for desired results, lightbulbs start to explode and the truly invigorating fun begins!

New, Guided & Interactive Content!
...A FREE Update to ALL Existing & New Students!
We are pleased to bring you two brand new sections to the course: Student Q&A Sessions + Will's Detailed (Yet Bite-Sized) Practice Routine: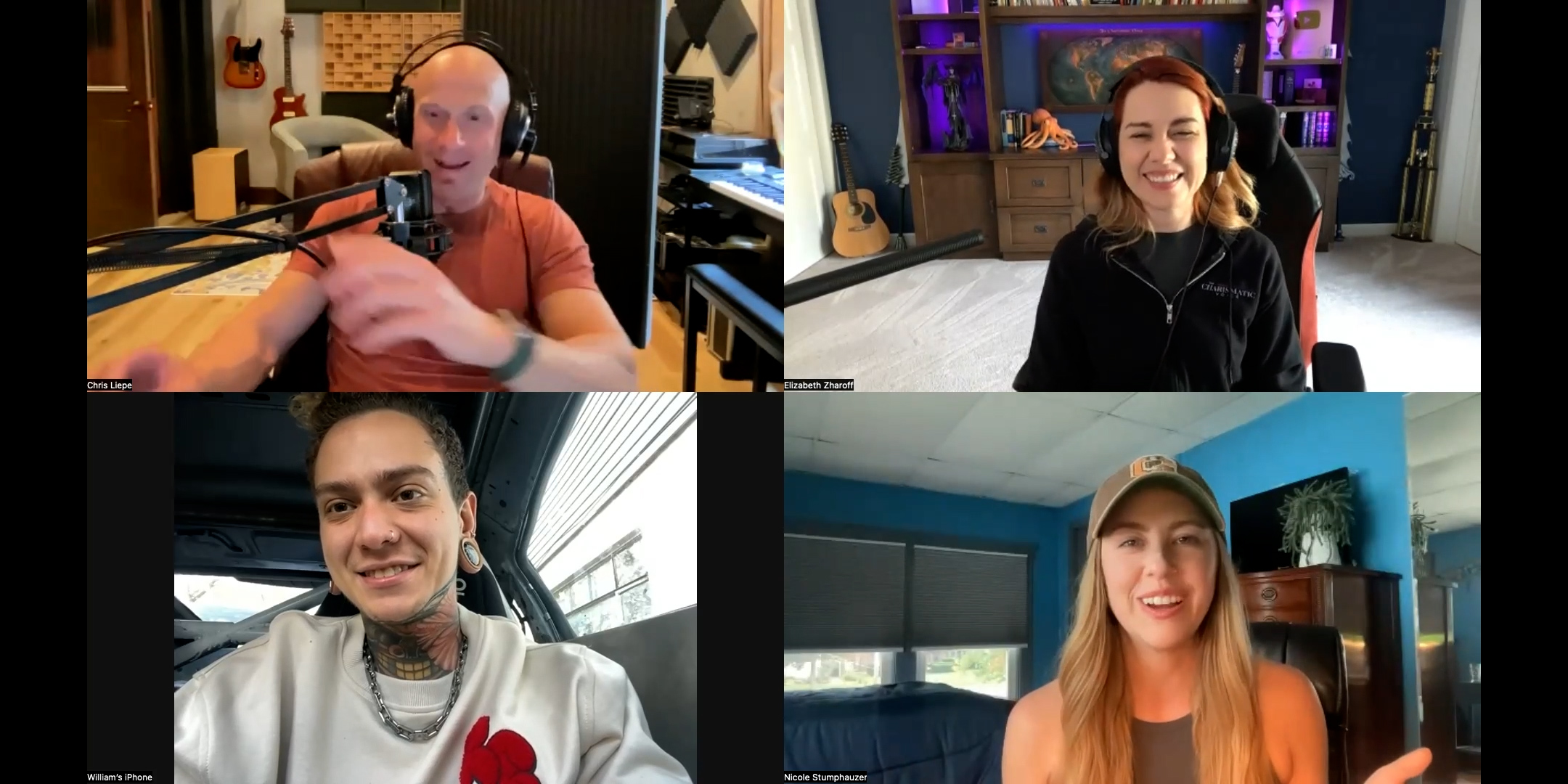 Newly Updated & Interactive

Students who are going through the course share what they've learned, show us examples and ask us questions! There's nothing like seeing the STUDENTS in action as they work through the material. It's like magic!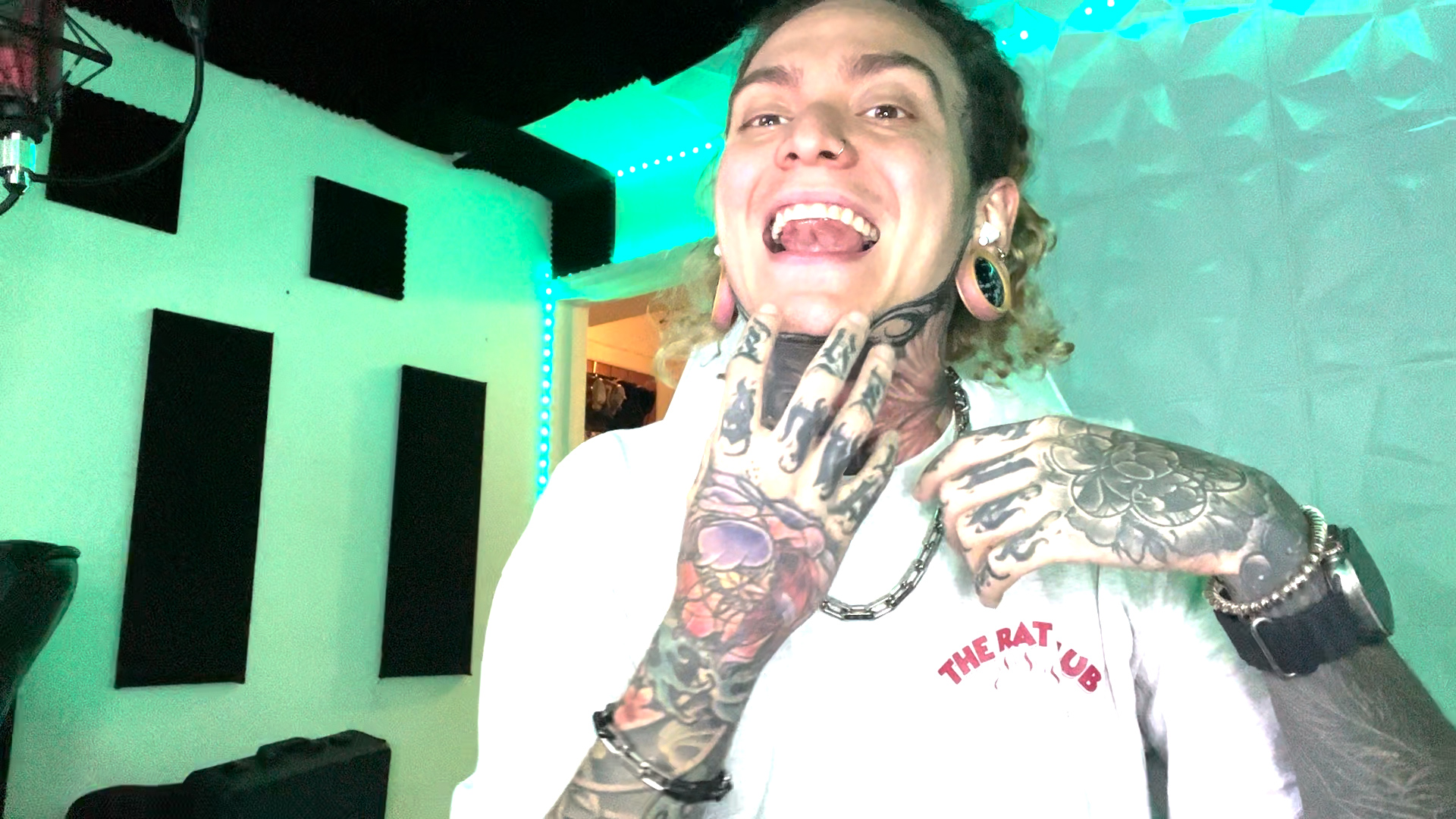 NEW: Will's Real-Time Weekly Practice Routine!

Will outlines exactly how he keeps his voice in shape AND continues to learn new sounds and sensations. Then, for each section, practice along with the exercises in REAL TIME!

Student-Driven Conversations

The first version of this course was pretty comprehensive, but we didn't think of everything. With many of the 'first round' student's input, we've add HOURS of new instruction based on face-to-face interaction with you all!

If You Have Questions, We Have Answers
Q: Is this course appropriate for complete beginners?
A: Yes! There is no experience necessary to get the most out of these course materials and sessions. We have laid out a comprehensive curriculum that delivers all that you need to start with the very basics and experience tremendous success in short periods of time! Elizabeth had never attempted any sort of harsh vocal engagement before the making of this course and she's making all sorts of amazing sounds!
Q: What if I already have lots of experience with harsh vocals? Is this course still worth it?
A: YES! Will is one of the most advanced extreme vocalists on the planet and we don't shy away from pulling back the entire curtain, giving you 'all the good stuff' (as Will puts it). If you've spent the last couple decades screaming, growling and working with harsh vocal techniques, you'll have vast new territories to explore with your own voice as you work through this material!
Q: Who is actually teaching this course?
A: Will, Elizabeth and Chris all take the roles of both instructors and students throughout this course. Elizabeth helps us understand vocal anatomy and "The Source Filter Theory" in a way that helps us engage our bodies safely. Chris prepares our minds to engage freely by exercising non-judgement and trying all sorts of crazy exercises to put us in the correct posture to receive the gold from Will. Will takes us through all of his methods, practices and techniques using simple exercises and phrases that let you unlock sounds and sensations you never dreamed you'd be able to use!
Q: Is this a singing course too?
A: We do not cover any singing whatsoever in this course :) We wanted to provide the ultimate resource for harsh vocals and to include singing would have meant stretching ourselves and our audience too thin! This is the best, most comprehensive resource on extreme vocal development and execution you'll find anywhere! If you want to learn how to sing, both Elizabeth and Chris have a variety of courses and programs that you should definitely explore!
Q: Does this course include lifetime access?
A: YES! Once you join, you will have lifetime access to all video and downloadable supplemental content forever. You'll also be able to continually interact with the community as long as you're enrolled in the course (which is forever) The Zoom calls will also be archived and available with lifetime access for those who have chosen that option.

Q: What if I start the course and then realize it isn't for me?
A: If you don't feel at home with us in this course for any reason, simply send an email to [email protected] and we will issue you a full refund as long as you contact us within 30 days of your purchase.
Q: Does this course include practical exercises to help me develop as an extreme vocalist?
A: YES! This course has SIX total sections each containing actionable assignments, specific exercises and there are also a number of interactive self assessment quizzes. Downloadable practice tracks and other supplemental content is also available.
Q: How can I be sure I won't hurt myself?
A: If you follow the meticulously prepared instruction in this course and fully adhere to our practice guidelines, you will not hurt yourself. If you get impatient or start judging yourself or are skipping parts of the course so you can rush into what you believe are the 'good parts', you are not following directions and we as instructors can no longer help you. Don't skip around. Proceed patiently and mindfully. Don't compare yourself to others or judge yourself while you're practicing. DO take the lessons in order. DO move slowly and listen to your body during every exercise and assignment. DO keep a journal of your experiences.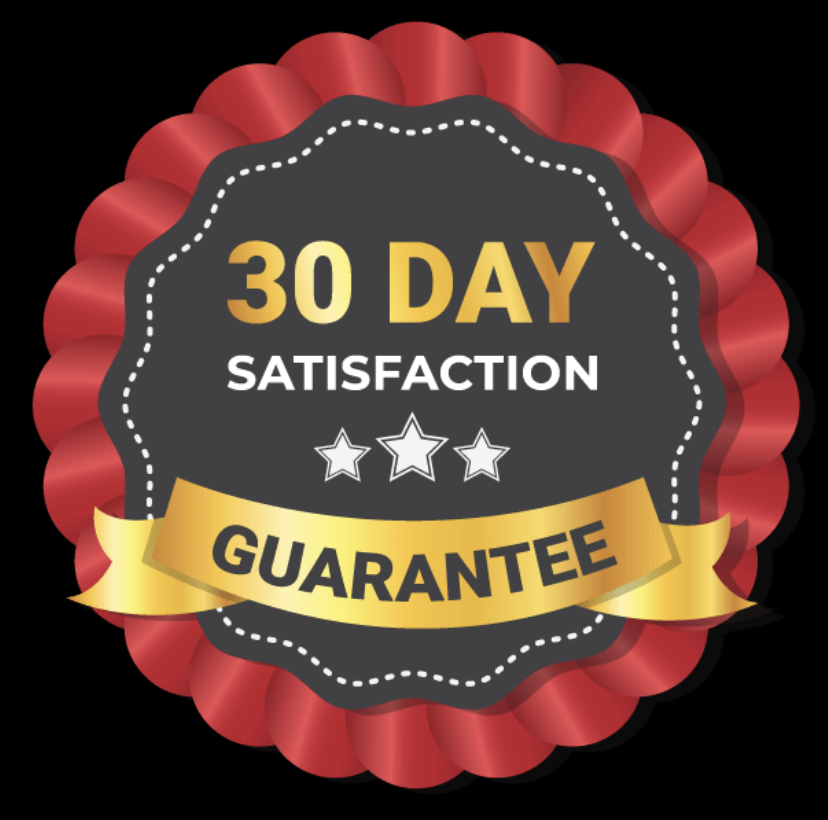 We'll Take The Risk For Your Reward!
Will, Elizabeth and Chris have put a lot of work into bringing you this new way to learn about your voice. If you put your whole self into fully experiencing the content we've put together, we're supremely confident you'll love this course and all the goodies that come with it. We're so sure that you'll enjoy the journey with us that we'll give you all your money back within 30 days of enrollment if you don't like what we've made. You can sign up at absolutely no risk!