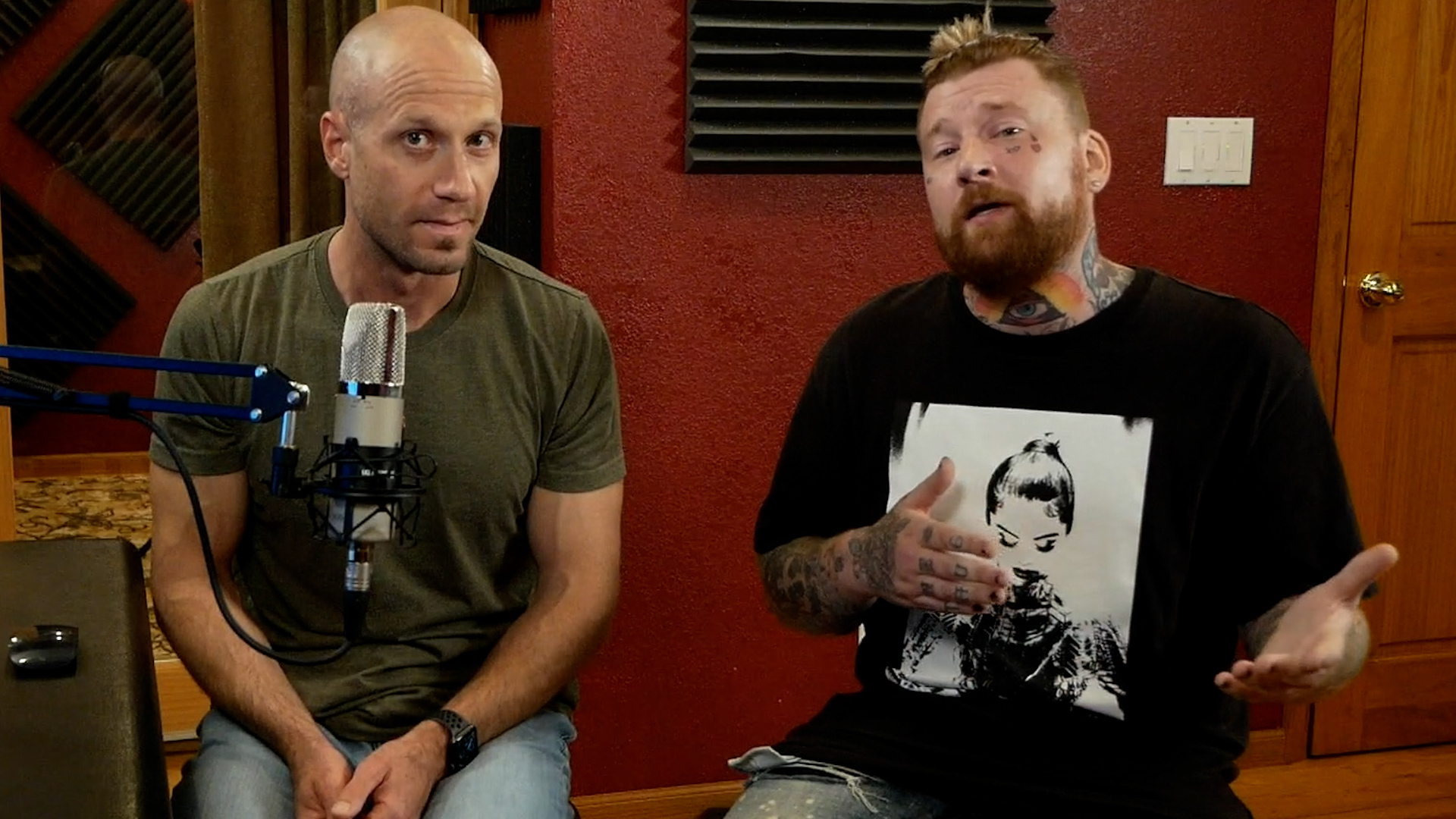 Do you struggle to create great melodies? ...Or maybe your voice just won't cooperate?
When we hear someone with a great voice singing over a catchy melody in a song with an incredible arrangement...
We make a lot of assumptions about what we're listening to!
"That singer is just naturally talented!"
"Man... He just opens his mouth and what comes out is pure gold!"
"My voice just isn't that good and neither are my ideas!"
Don't Lie To Yourself... Lean Into Reality!
The truth is that NOBODY just picks up their guitar or opens their mouth and creates great music. The talent and professionalism you perceive is really the result and product of consistent struggle, self-discovery and strategic collaboration.
Wanna write and record a great song? And sing a great melody to go along with it?
You've got to jump in the ring and just start swinging. Throw punches and see what you hit.
Sure, take your inspirations and your baggage and use music to help you work through things, but when it comes to the creation and recording process, you've got try stuff... Fail... Try more stuff... Fail again... And the most important part:
DO NOT DO IT ALONE! Collaborate! Ditch the ego! Recognize your weaknesses and lean on other people's strengths!
Learn To Listen, Internalize & Work Well With Others... Watch & Learn From Those Who've Done It Professionally! GET THEIR SECRETS...
Jonny Craig isn't a teacher. He isn't much of an instrumentalist. He is the furthest act from a one man show!
Jonny is a life-long collaborator! He takes criticism exceptionally well and is willing to examine every note he sings, every line he tries, and every word he puts out there until it is EXACTLY RIGHT for the song.
It is this patient and open mindset that makes him a great singer and songwriter!
In this course, we get to reverse-engineer Jonny's vocal chops AND witness his entire songwriting & recording process.
See the struggle and meticulous nature of making great music!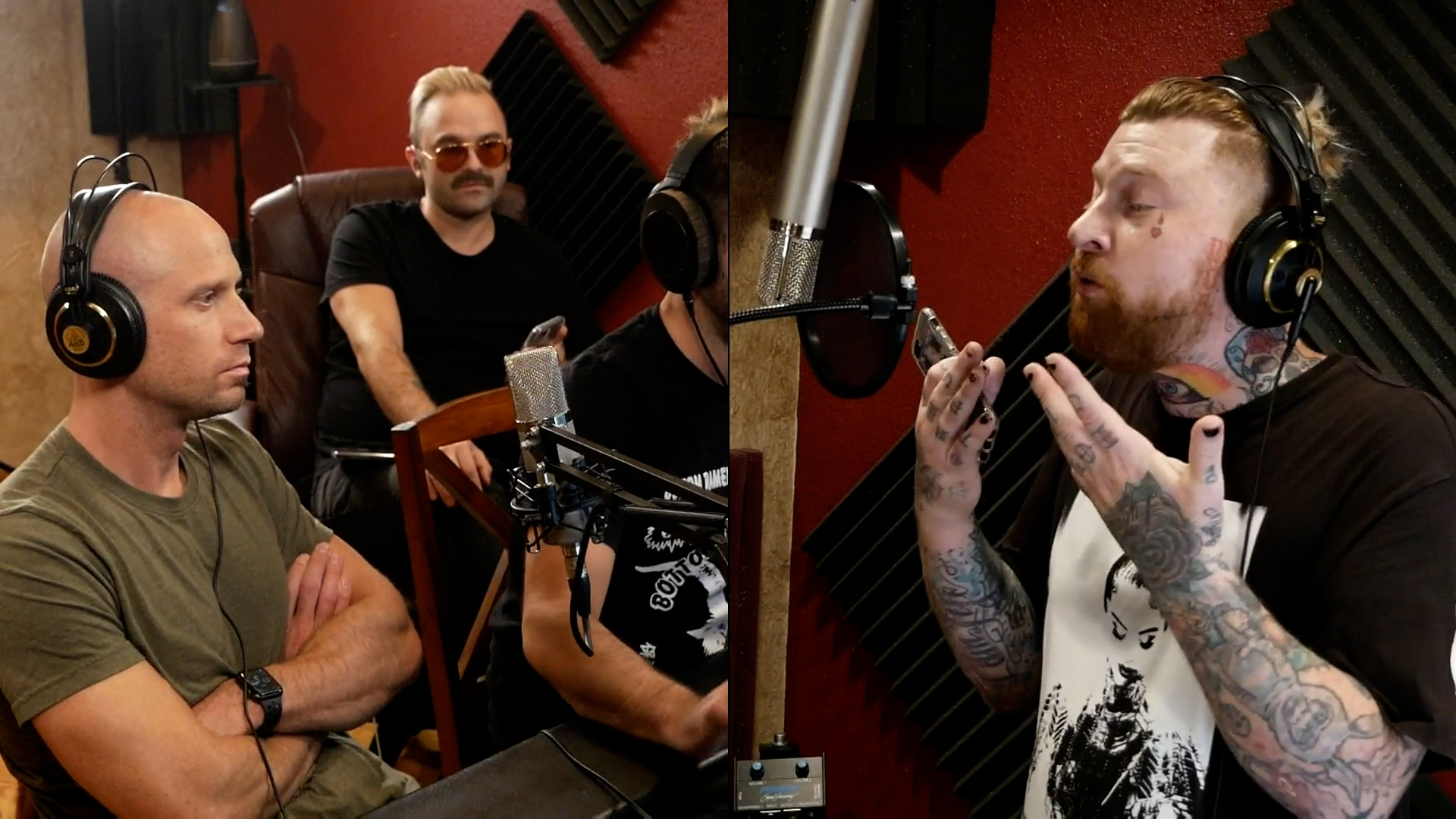 Placing The Note Just Right
Jonny experiments with just how forward his resonance should be placed in a particular phrase. He is keenly aware of the importance of the right tone over the right word with just the right dynamics!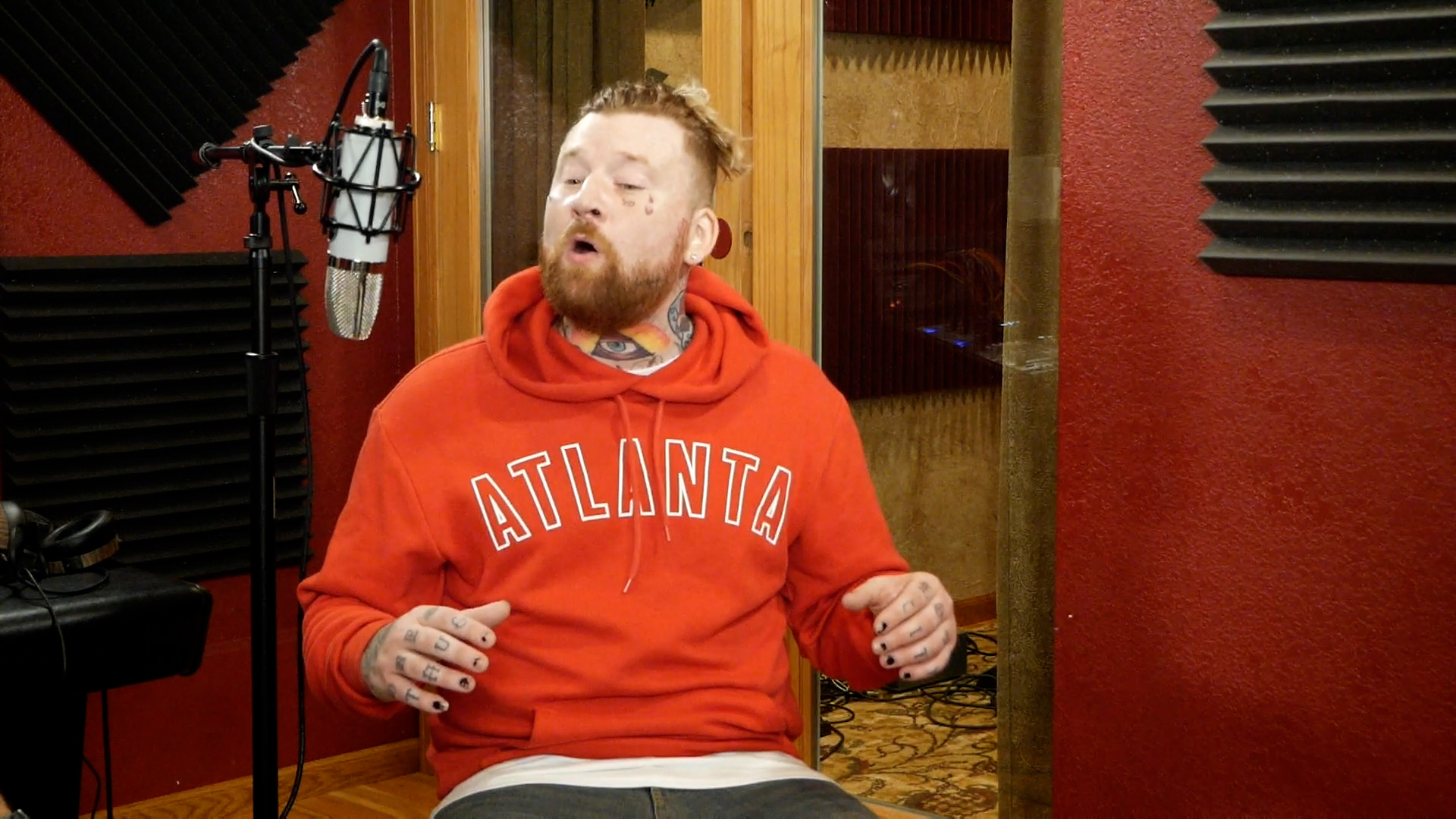 Let The Vibrato Happen As You...
A consciousness of airflow moderation and vowel formation can help you unlock a natural vibrato, but only if you ease into it. Jonny demonstrates the process of letting vibrato come to you in the right balance.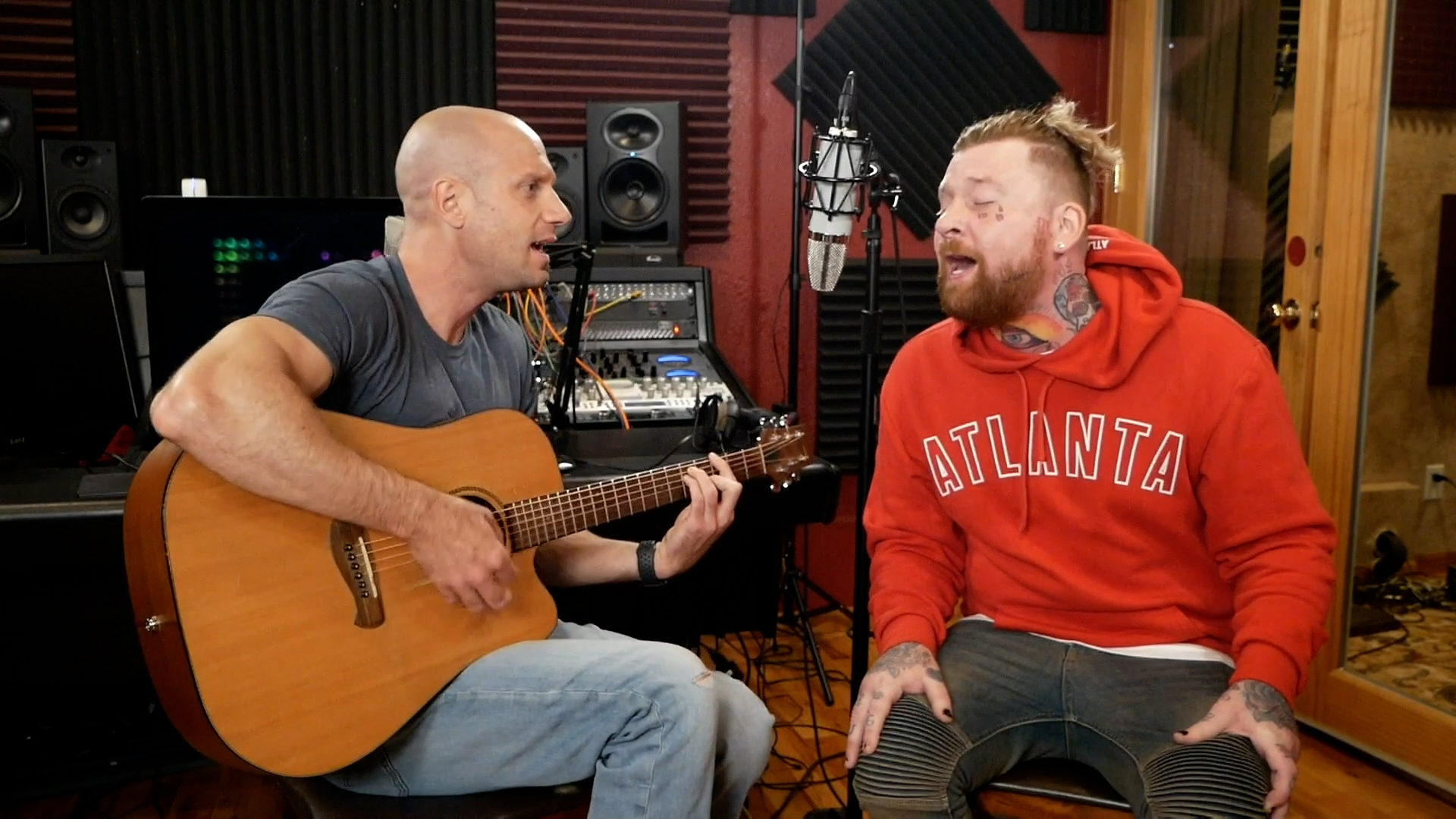 True Character Is In Your Voice
Jonny & Chris practice the "Three P's of Character Development" over an improvised lyric idea that Jonny throws out there. It's amazing to hear how musical things get when care is taken to simply 'pay attention'.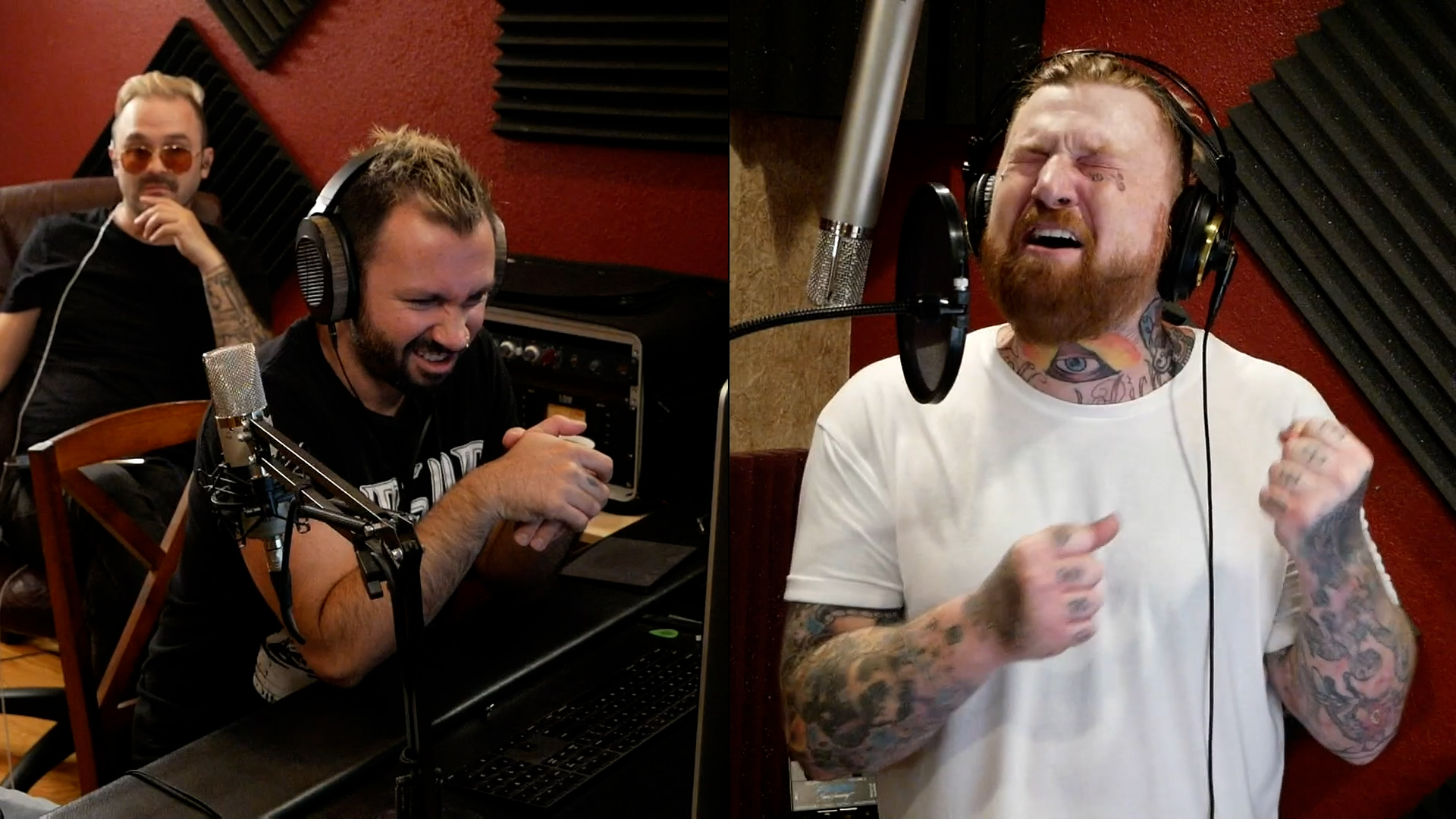 Be Willing To be Pushed
Spencer suggests an overdub idea that Jonny initially doesn't think he can pull off. After many takes, the hard work pays off and Spencer's idea turns out to be the exact thing the song needed. Jonny's humility made it happen!
Weaknesses Expose Strengths
Struggling through take after take, trying to lay down harmonies, Jonny has to lean into the expertise and ear of the team. He gives up control and openly tries and embellishes upon all suggestions thrown at him.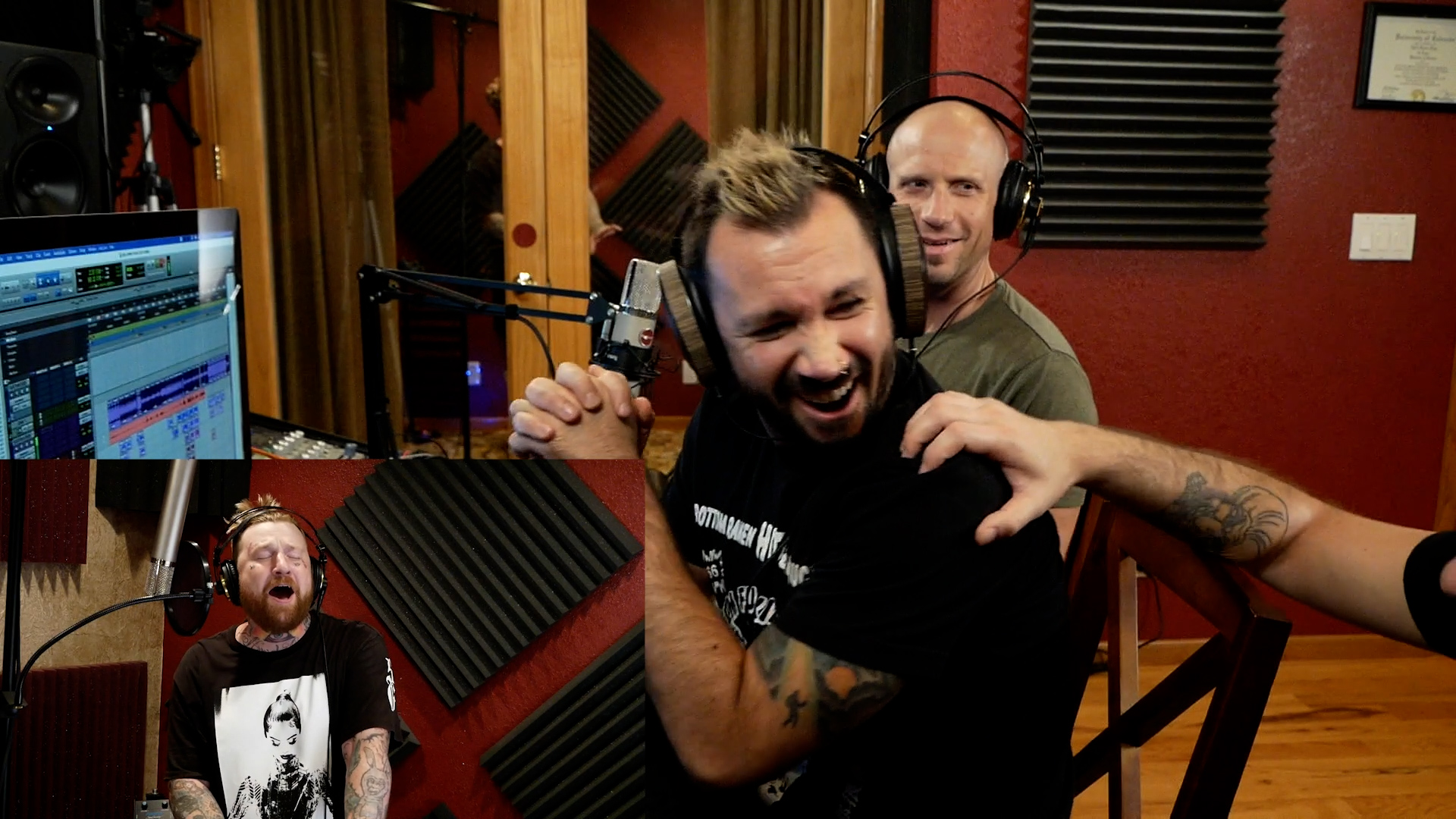 Two Songs Created From Scratch
Jonny learns by doing. In fact, everyone involved in the process learns as they create! We got to create and complete two awesome songs and learn lots precious musical lessons in the process!
We'll Take The Risk So You Get The Reward
Jonny, Spencer and I had the the time of our lives creating this experience for you. We believe that you'll be equipped and inspired to make the music you've always wanted to make as you work through what we've prepared for you. If for any reason, you're not resonating with our vibe here, just say the words within 30 days and we'll give you your money back!