Extreme Yet Well-Rounded Experience...

Lauren Babic fronts multiple bands, maintains dozens of creative collaborations, has put out some of the most popular cover songs EVER... And now she's leading us all into her world of extreme vocals, recording and production and music business practices!
Your creative life will never be the same again...

Find Your Voice &
Authentic Self Expression

As we pursue sounds and techniques that we long to master, it's easy to find ourselves trapped by imitation and striving.
We've got that flame, that desire inside... That monster just waiting to be released and set free, but we kill it... Strangling it by trying to control too much of ourselves!
Regular vocal exercises often make things worse because of their repetitive, seemingly disconnected nature.
Lauren has found and mastered her true, authentically expressive voice by leaning into real music and learning how to freely play with her voice...
Lauren releases into the use of her voice! There's constantly an element of being out of control that leads to her sustained success.
...Based on inspiration, introspection and freedom of possibility!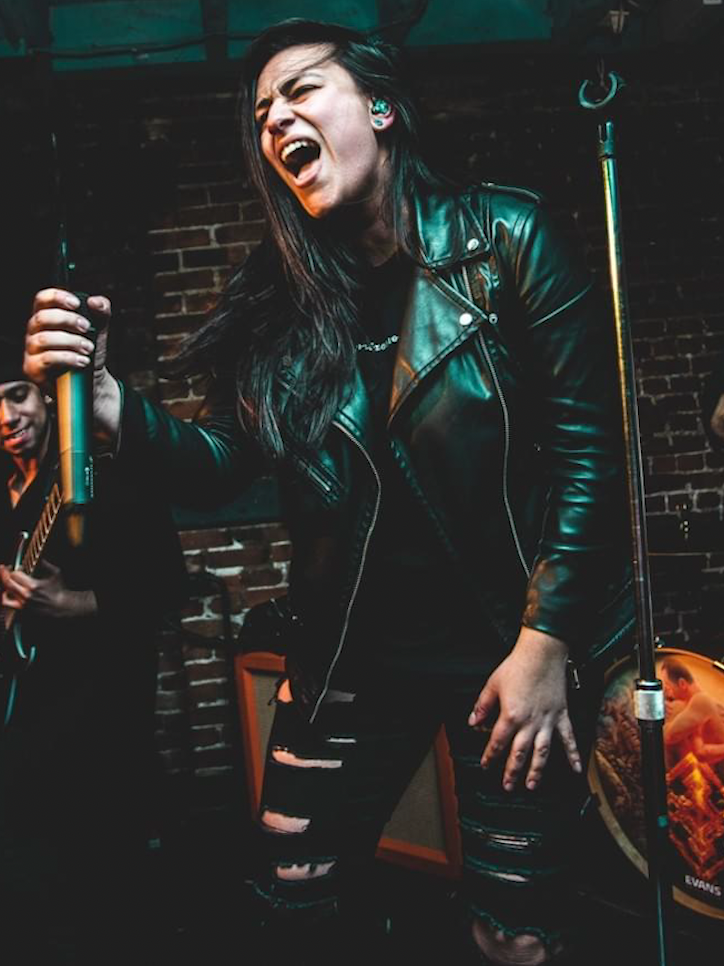 Real Music & Experiences... Real Results
Lauren shares key moments from her vast catalog of sounds and songs that have helped her discover how to use her voice in amazing ways.
Heat. Range. Vibrato. Agility. Screams. Distortion. Phrasing. Emotional Connection.
Lauren workshops these vocal lines, deconstructs them and teaches them as ways to release into new forms of vocal expression!
Real melodies and phrases become our exercises... Our tools. Our Inspiration and vehicles for success.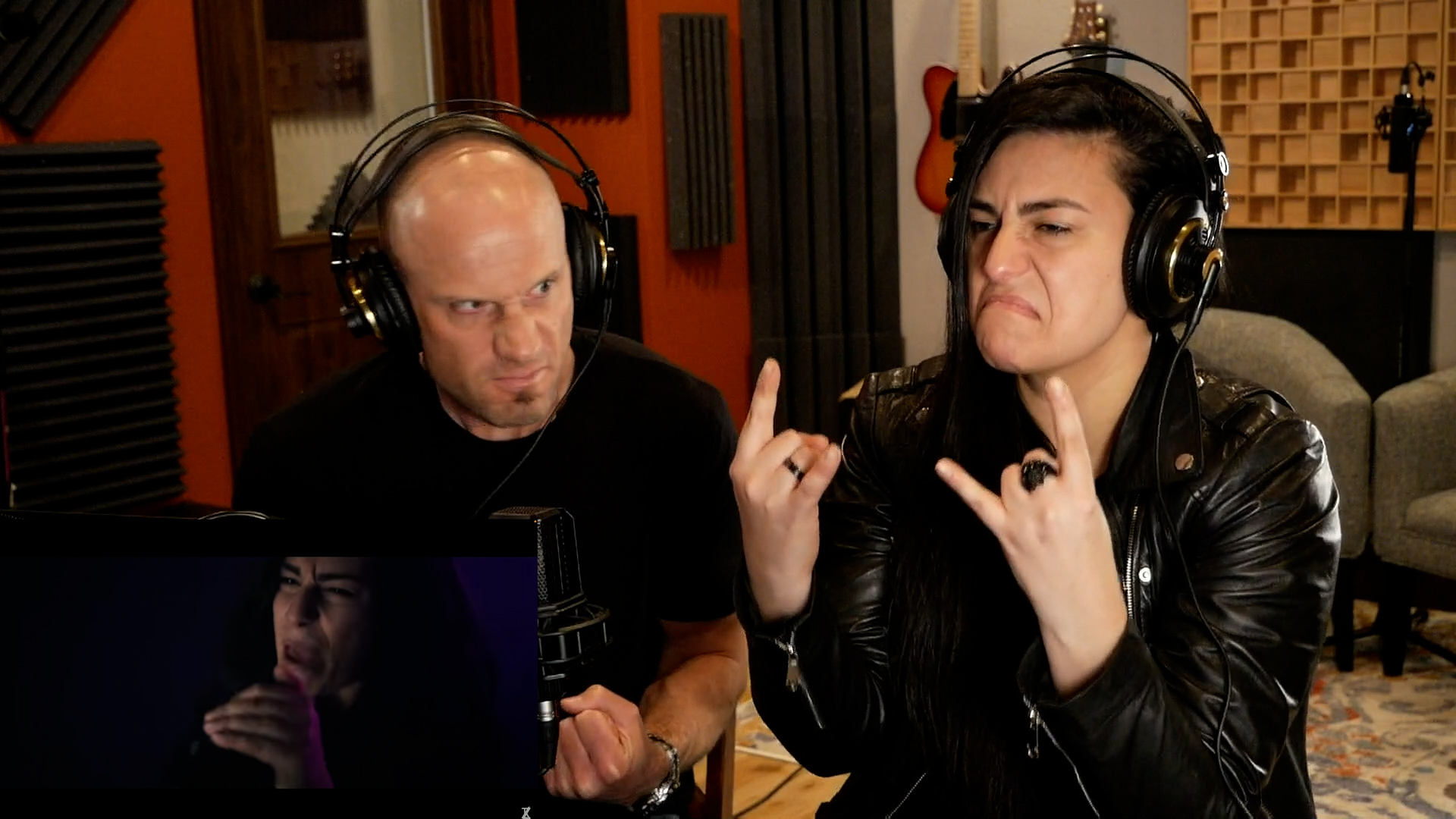 It All Starts With Listening

How you listen makes all the difference. Learn to hear the different placements vocalists are using. Don't just listen for notes or 'finished' sounds. Instead listen for clues that will help in the deconstruction of the approach you're looking to adopt.

Creating The Right Momentum

Success is never achieved by moving directly into imitation. We must go through the process of relating everyday voice usage and playfulness to what we hear other 'real' singers doing. In finding these relationships, we create a freedom of momentum that helps us learn.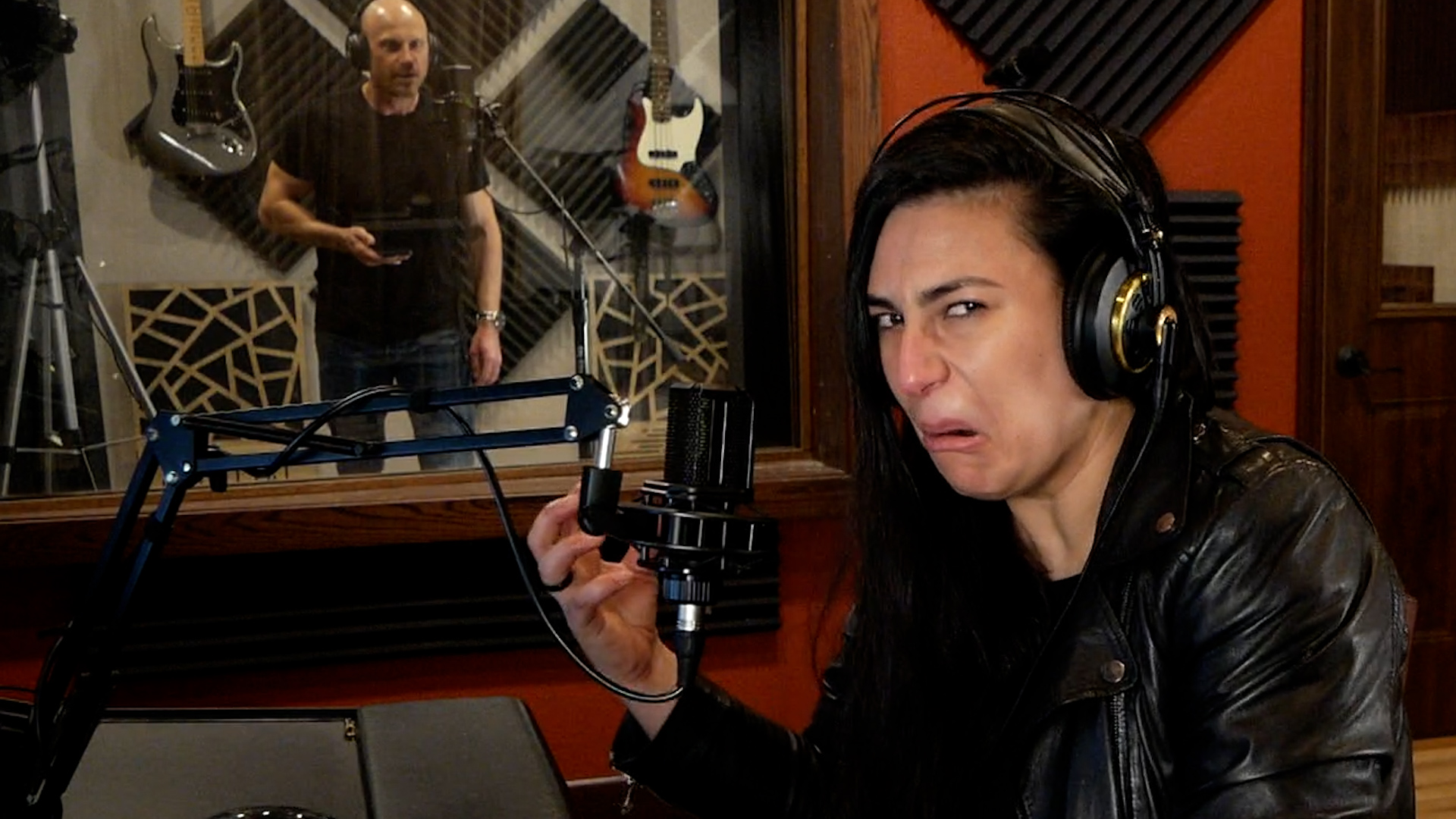 Gotta B Gross 2 B Good

Throw off your need to be good and start embracing the ugly. It is only by exploring the fringes of our voices that we find the sounds and sensations we're truly capable of repeating and applying. Be gross. Be uncontrolled, animated and spastic... The world will open up to you!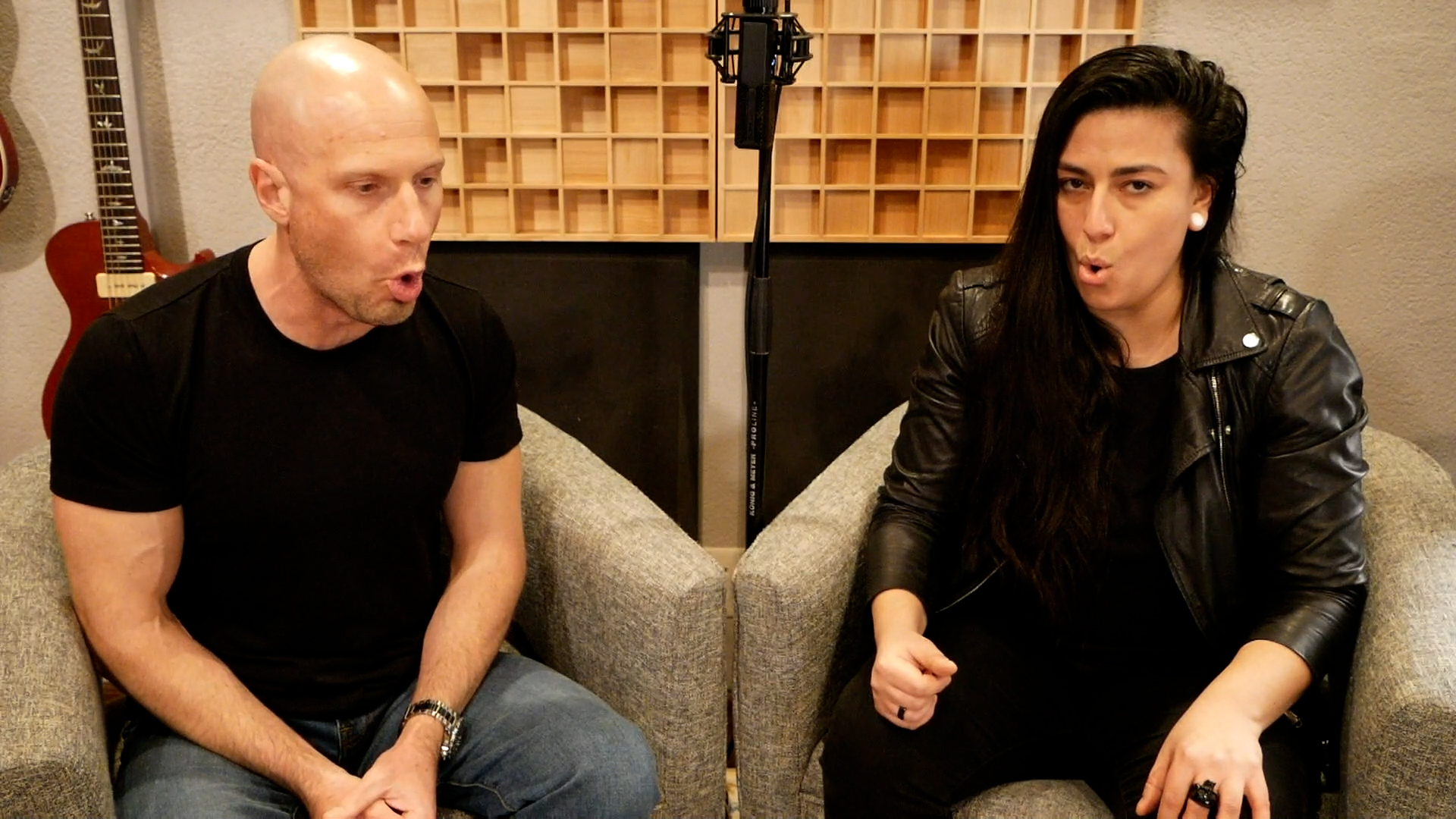 MONSTER Tone-Shaping

Once we've let go and released into all chaos, throwing off all inhibitions and expectations, we can begin to hone the sounds and sensations we've discovered. This process takes patience non-judgement. It seems like magic when you see others do it. It's not. It's just hard work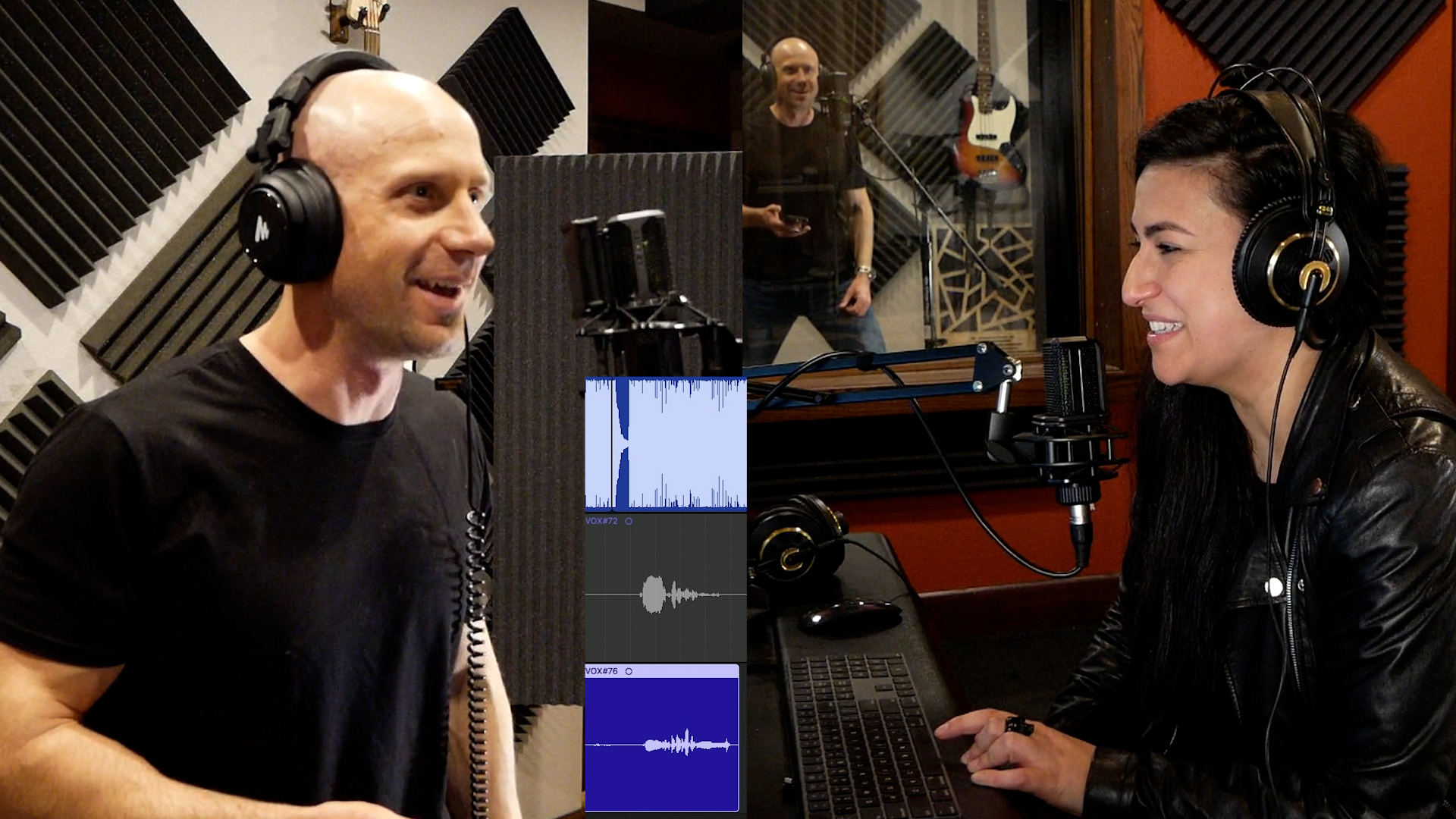 Mistakes + Failure = Victory

Feeling what doesn't work is essential for discovering those balances that lead to what does work! Take these mistakes with a lightness of heart and pursue more opportunities to fail. Regularly recording this process helps you learn to embrace your voice's unique journey.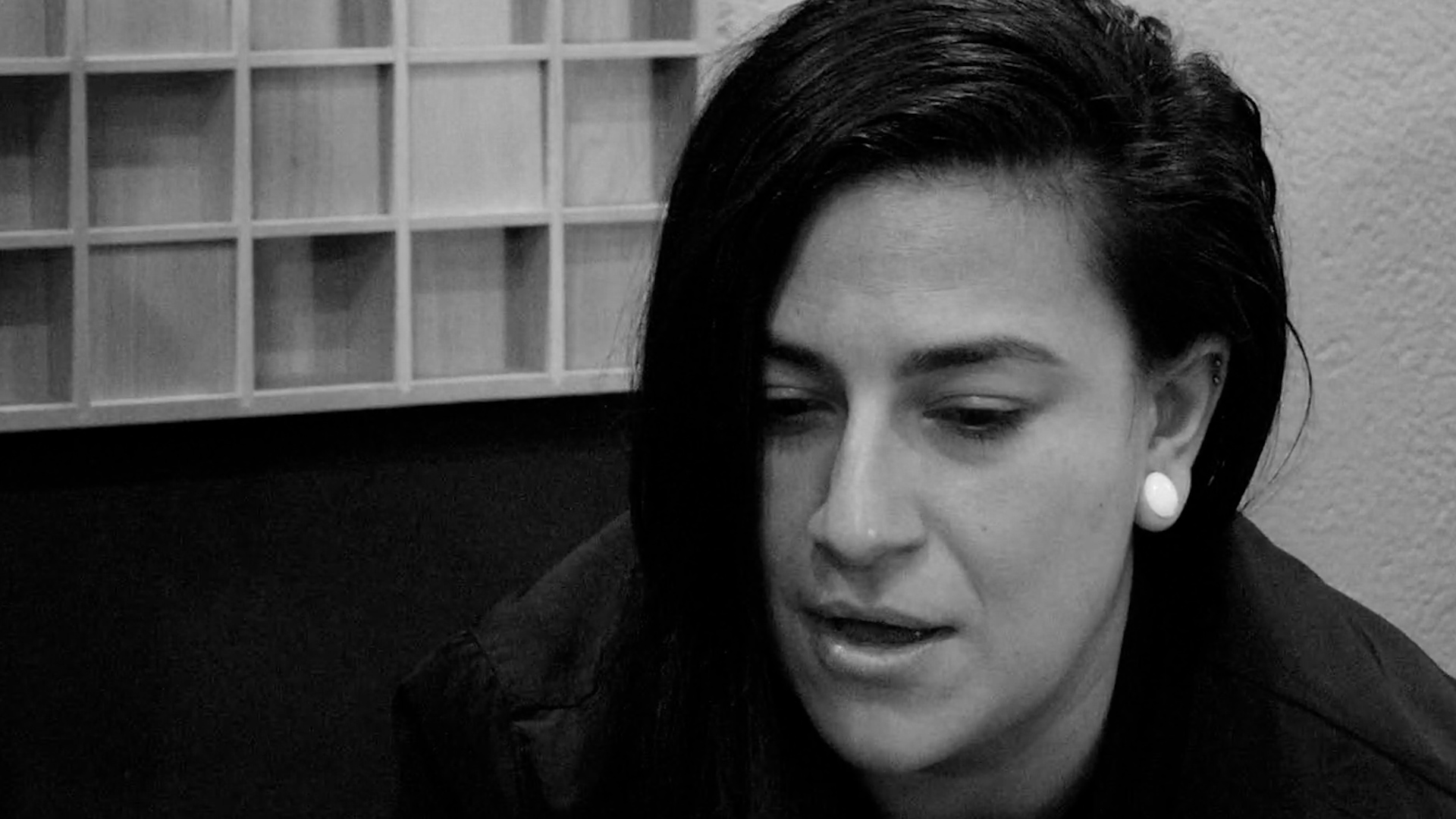 Learn From Others Disasters

Lauren has done a lot of things wrong over the years... To the point of flirting with permanent vocal damage, leading to canceled shows and sessions. Hear about what she did and how she came out on top! You'll learn what not to do as well as best practices for recovery!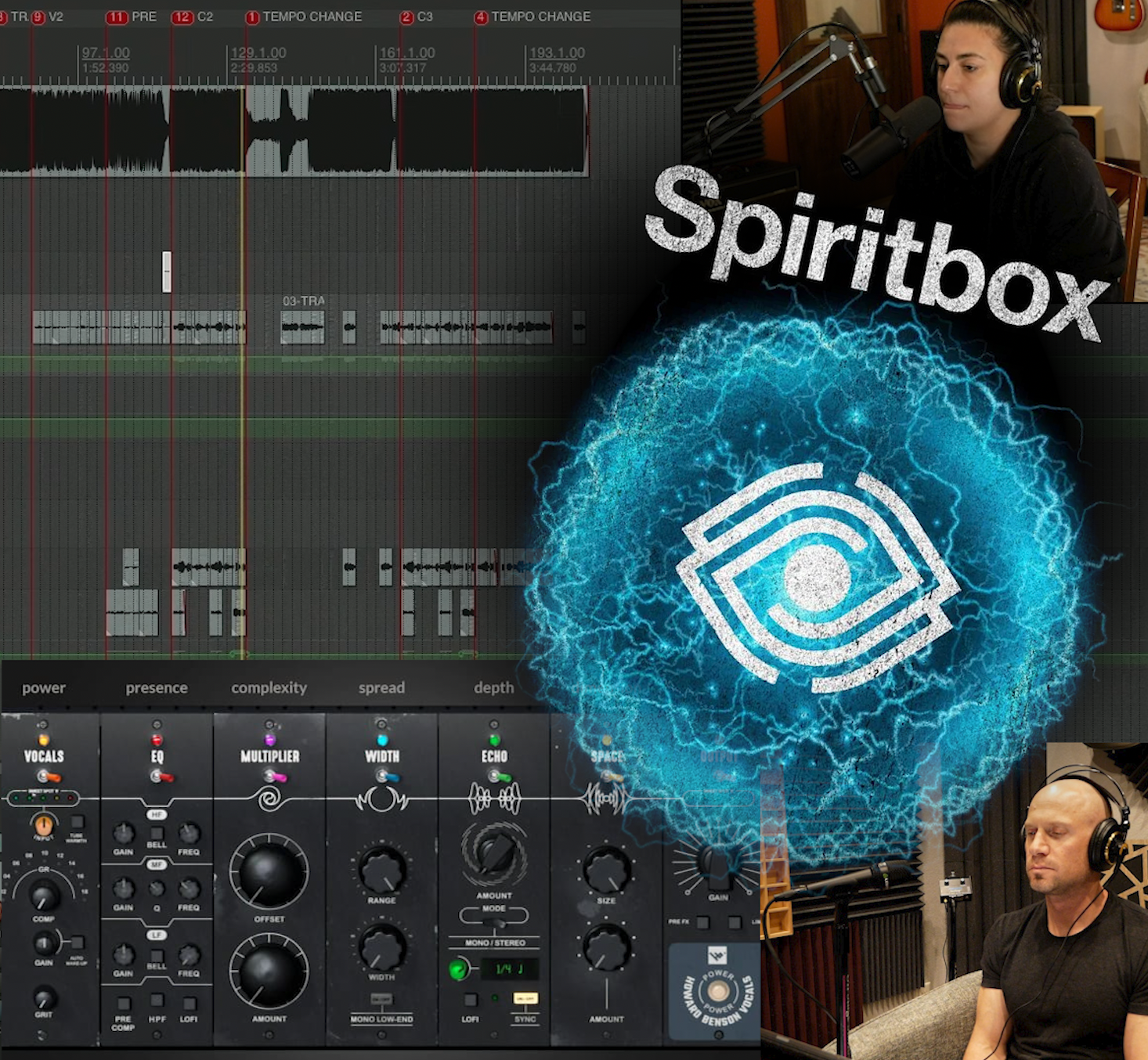 Pro-Level Sounds With Bare Bones

Whether it be a cover song or an original, Lauren's vocal recordings are top-notch! Her voice sounds fantastic and the production techniques always perfectly support her vision of simplicity and emotional connection!
Lauren uses a free DAW, a low-cost mic and just a couple of inexpensive plugins to achieve her sound.
Be a fly on the wall and witness a full vocal recording session as Lauren works through a cover of "Circle With Me" by Spiritbox.
Learn Lauren's entire process from start to finish. Once you see how simple it is and get a feel for how she listens and then relentlessly yet playfully adjusts her approach...
You'll be empowered and inspired to dig into your own vocal recordings -- Whether your just getting started or are a seasoned producer!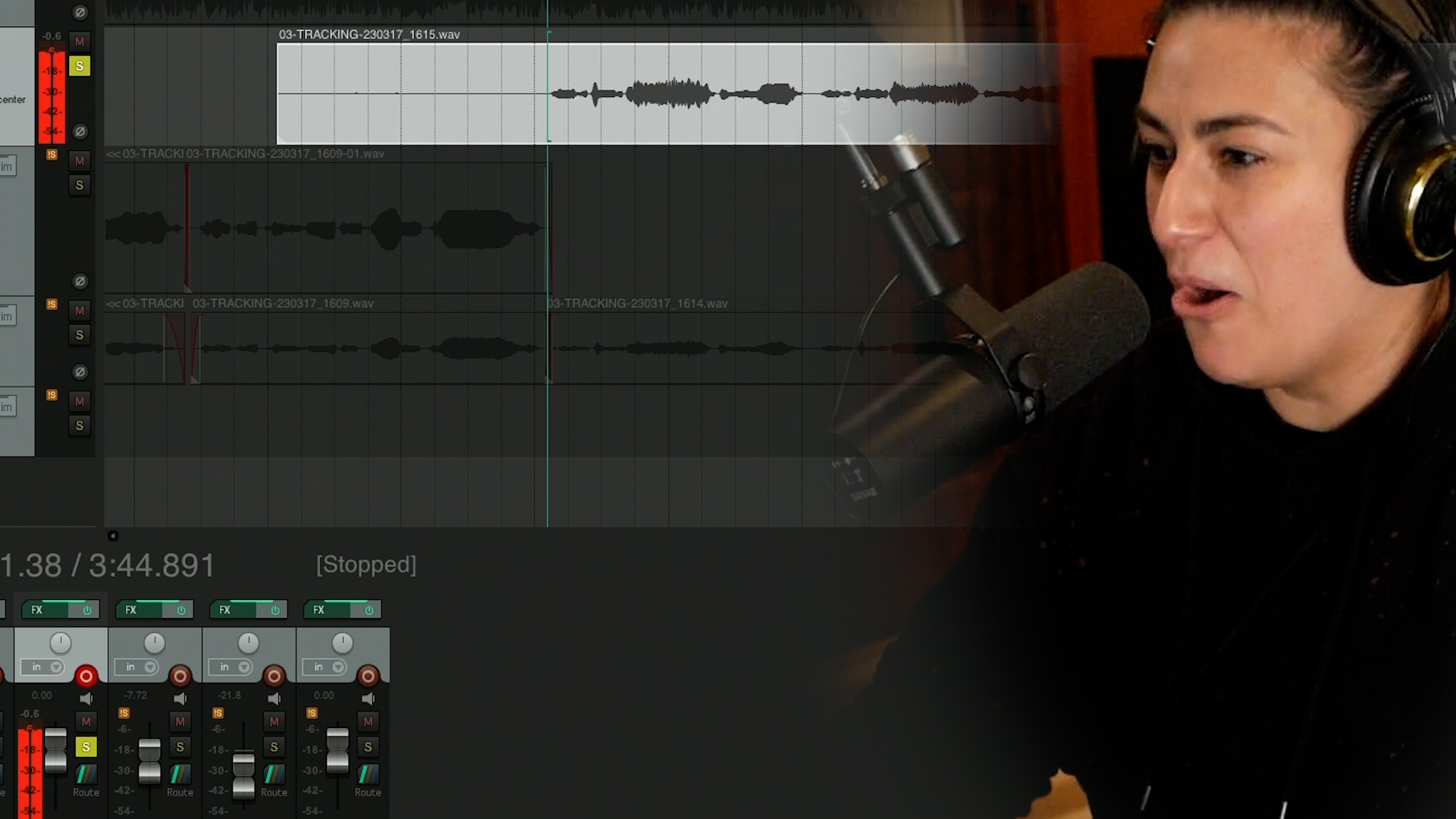 Happy Accidents

Lauren is incredibly free and playful when she's in her recording mode, but she's not messing around! She's got her ears and eyes wide open for when she stumbles upon something truly great. She has to work through a lot of what doesn't work to find what does work... With EVERY SINGLE SONG!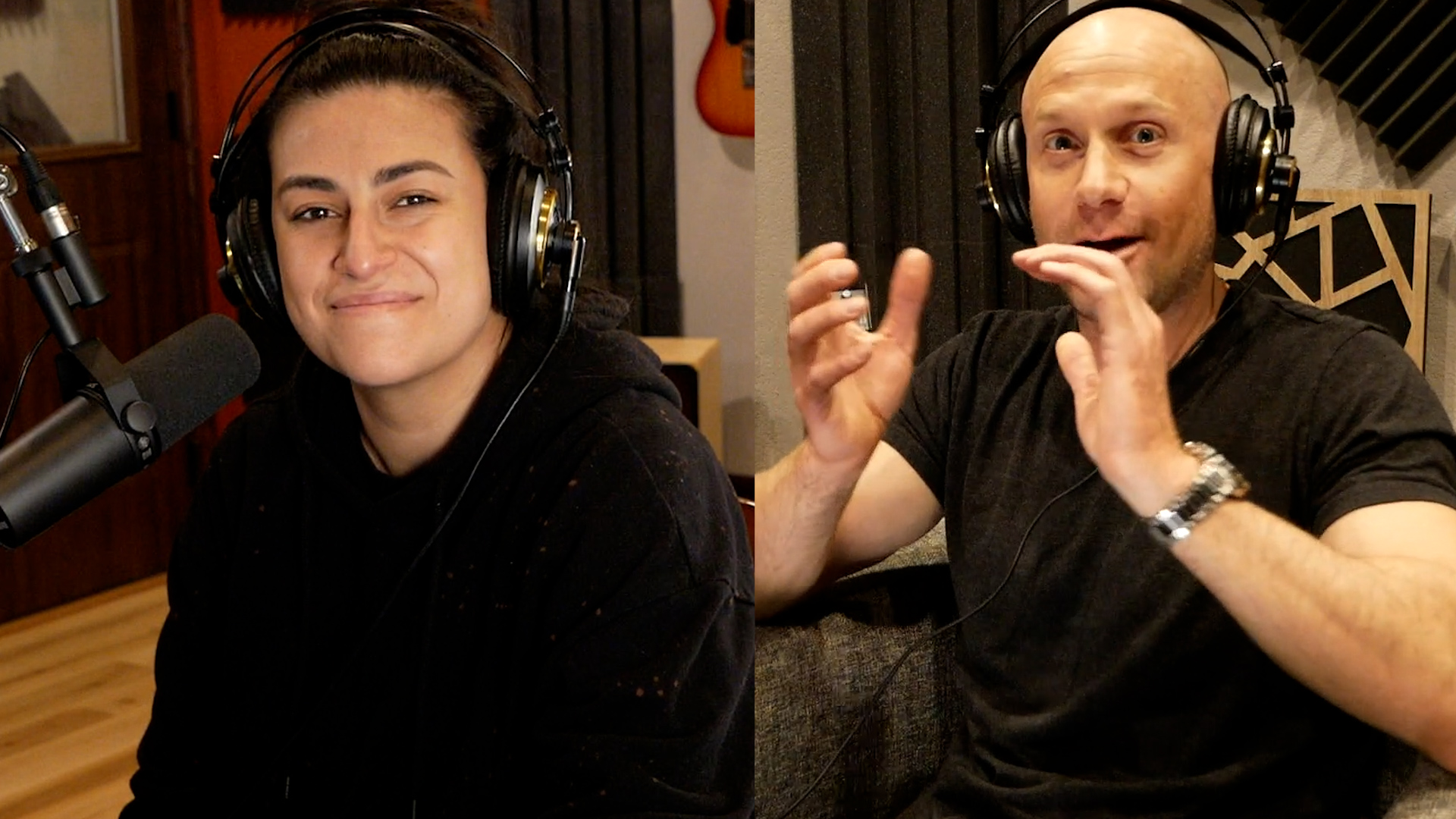 So Simple, So Inspiring

Only the bare necessities are used to bring inspiration to life. No clutter. No rabbit holes or 'gear acquisition syndrome going on here. The result is extreme efficiency and freedom. If you get to know only a few tools just enough to feed your creativity... You're on the right path!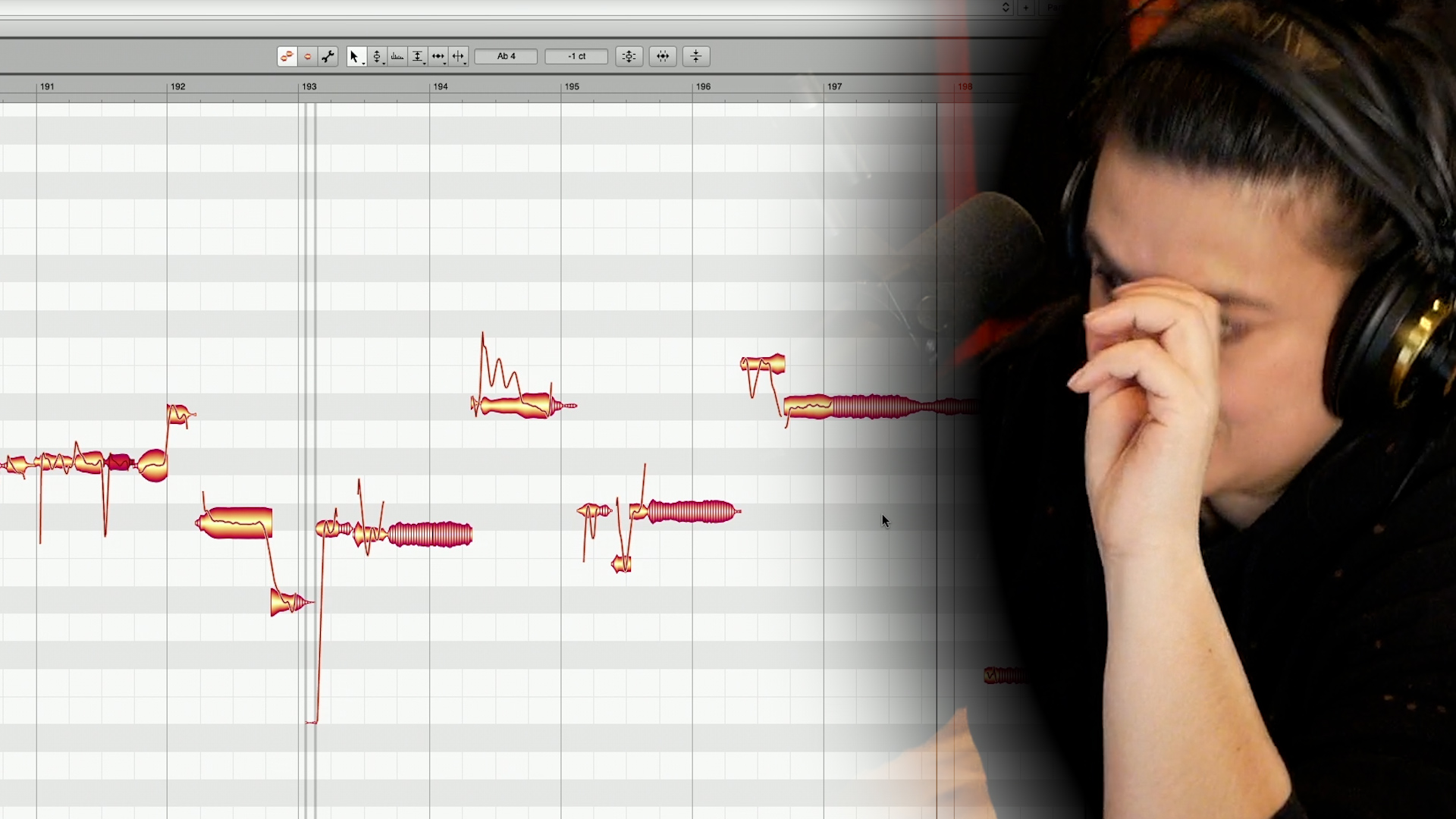 Imperfection Is Perfection

Anyone can spend hours, days or... An eternity trying to make things perfect. In this endless pursuit, you inevitably end up sucking the life out of your performances. See how Lauren exercises restraint in the editing process so that the energy of the performance is glorified over mere perfection!

Our No-Risk 30 Day Money Back Guarantee
The opportunity to share in and learn from Lauren's experience is truly priceless. Lauren and I (Chris) have worked hard to bring you the very finest in course learning materials and we can't wait for you to dig in! All that said, if you are unsatisfied with Lauren's course, just let us know within 30 days of your purchase and we'll give you your money back.