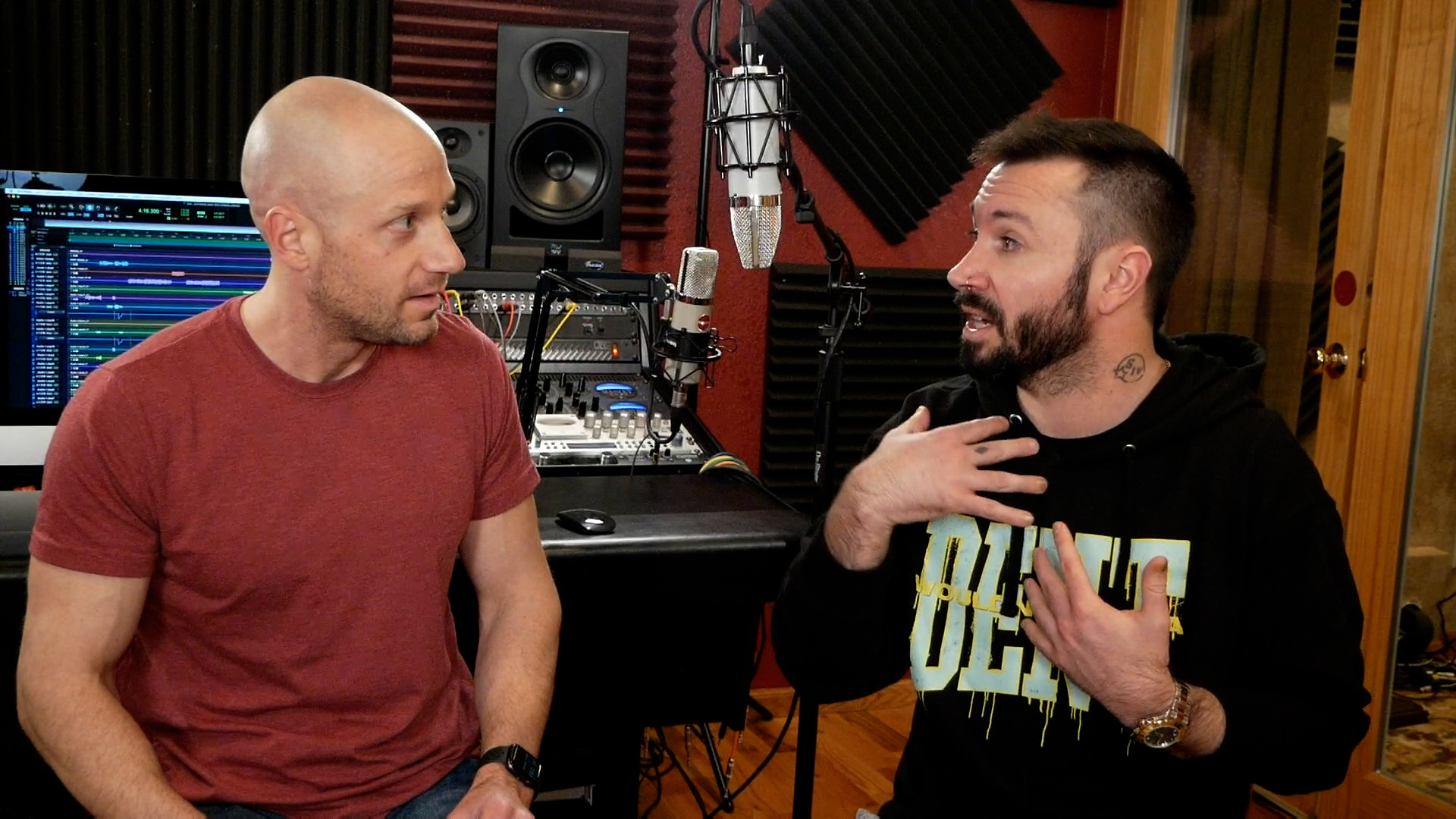 Welcome To The Truth
Most vocalists who have "made it" and continue to have success year after year -- Even with constant touring and recording sessions have this in common:
They have learned by doing!
They didn't get where they are from years of music lessons or books full of methods and drills.
They have consistently put themselves in challenging and creative situations that have enabled them to 'stumble' on and grow into what we know them to be: Recklessly talented and musical!
The Time Has Come... Awake The Song Within You
Not everyone can live the rockstar life that leads to such prolific musical output and victory. Not everyone can pull from their own experiences or singing sensations they way virtuosos do.


You have the unique opportunity to drill deep down into the inner workings of the voice, music and mindset of Spencer Sotelo.
By participating in the level of detail, analysis and interaction you have before you, Spencer's experience becomes your victory!
Rejoice aloud. Let these words imbue.
Shape your future.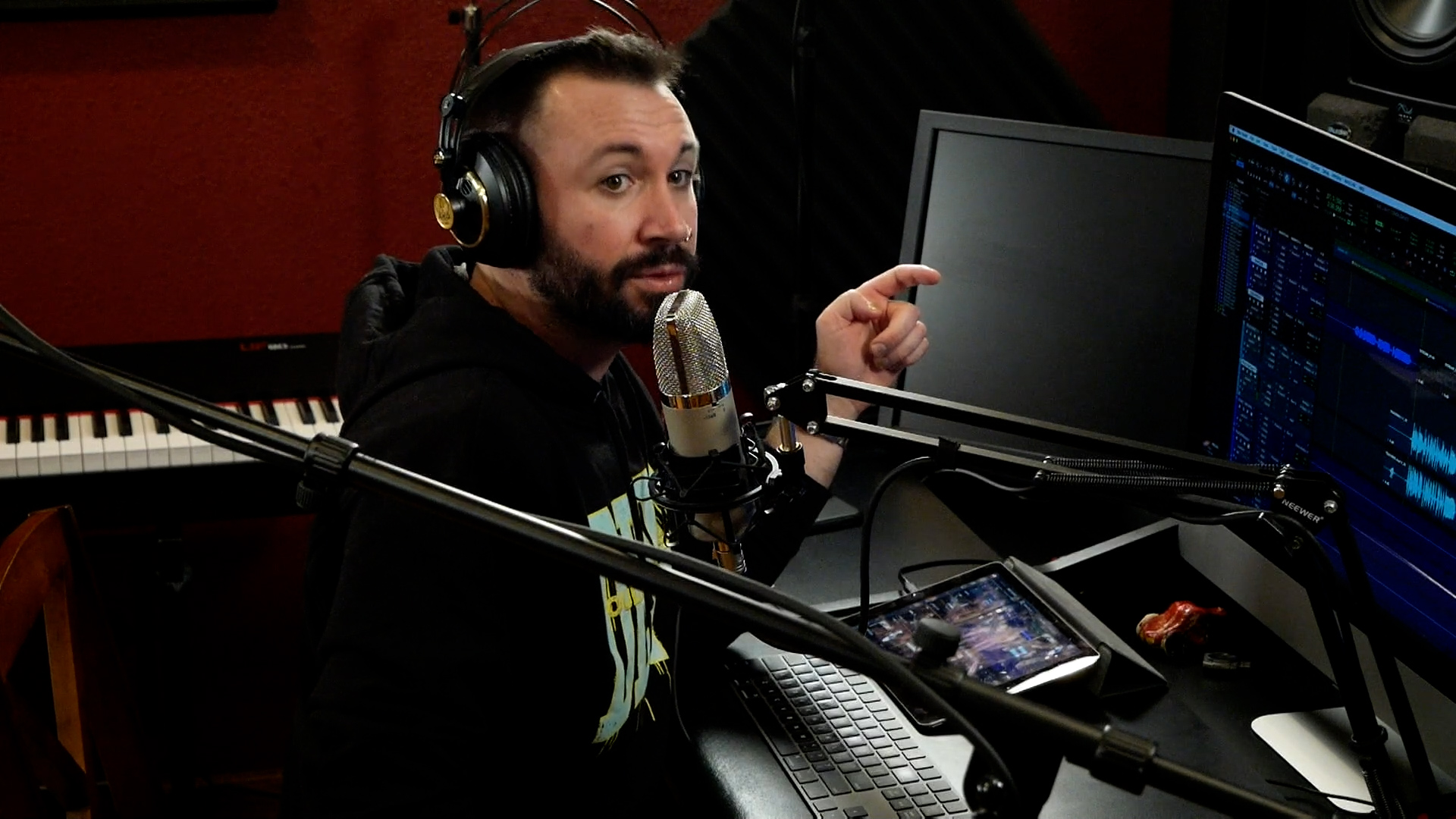 Coached & Coaxed
Spencer reacts to an attempt by Chris to scream a line from a Periphery song and suggests key techniques to be mindful of when executing the line. Learn Spencer's style by dissecting and working with real recordings -- And have him coach you through how to 'get there'.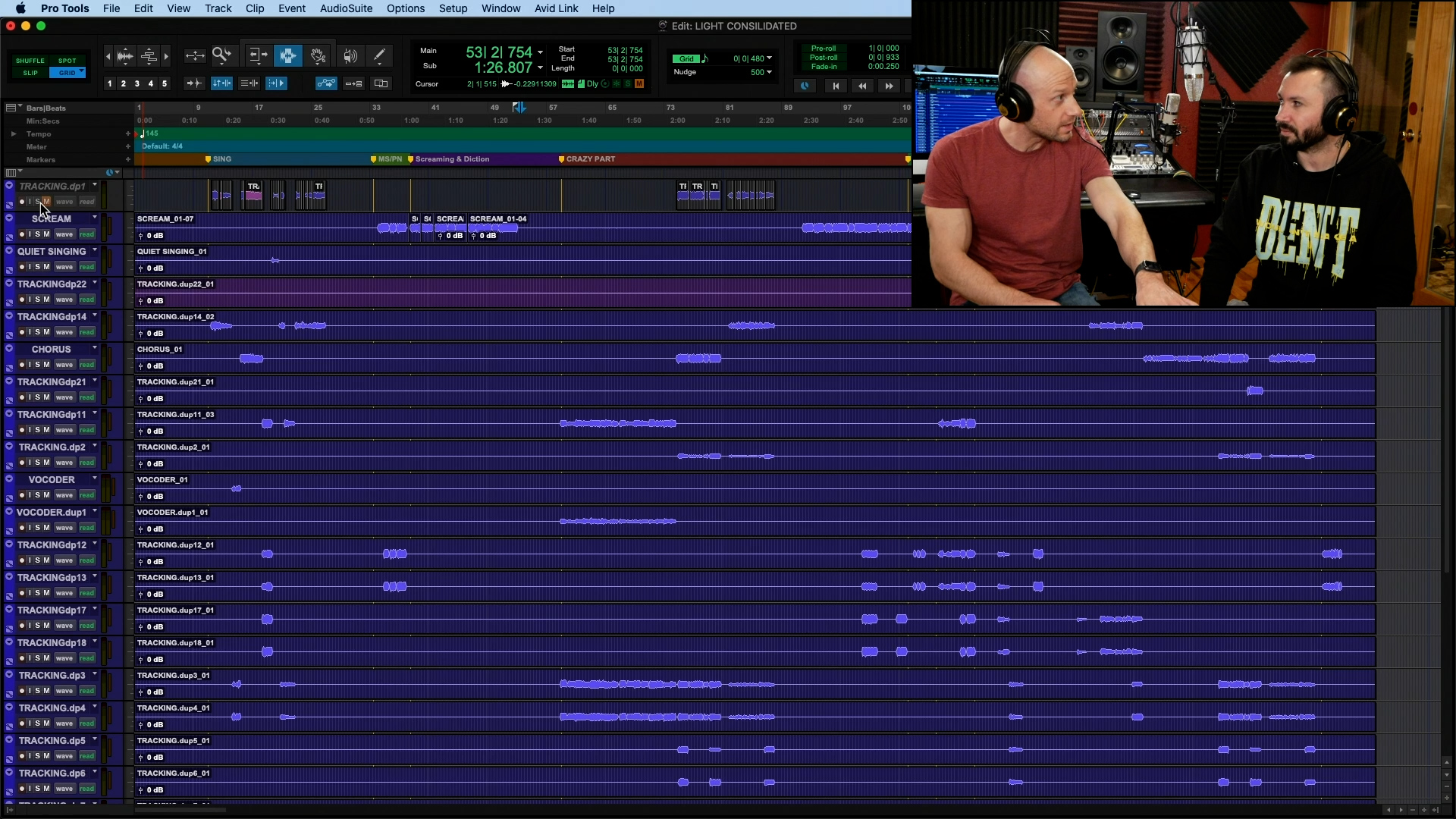 Exclusive P1 Vocal Re-Tracks
Specifically for this course, Spencer completely re-tracked P1 songs "Jetpacks Was Yes" & "Light". Compare and contrast where Spencer is NOW as a vocalist vs. 10+ years ago. Oh yeah... And you get all the isolated vocal tracks to go through yourself as well :)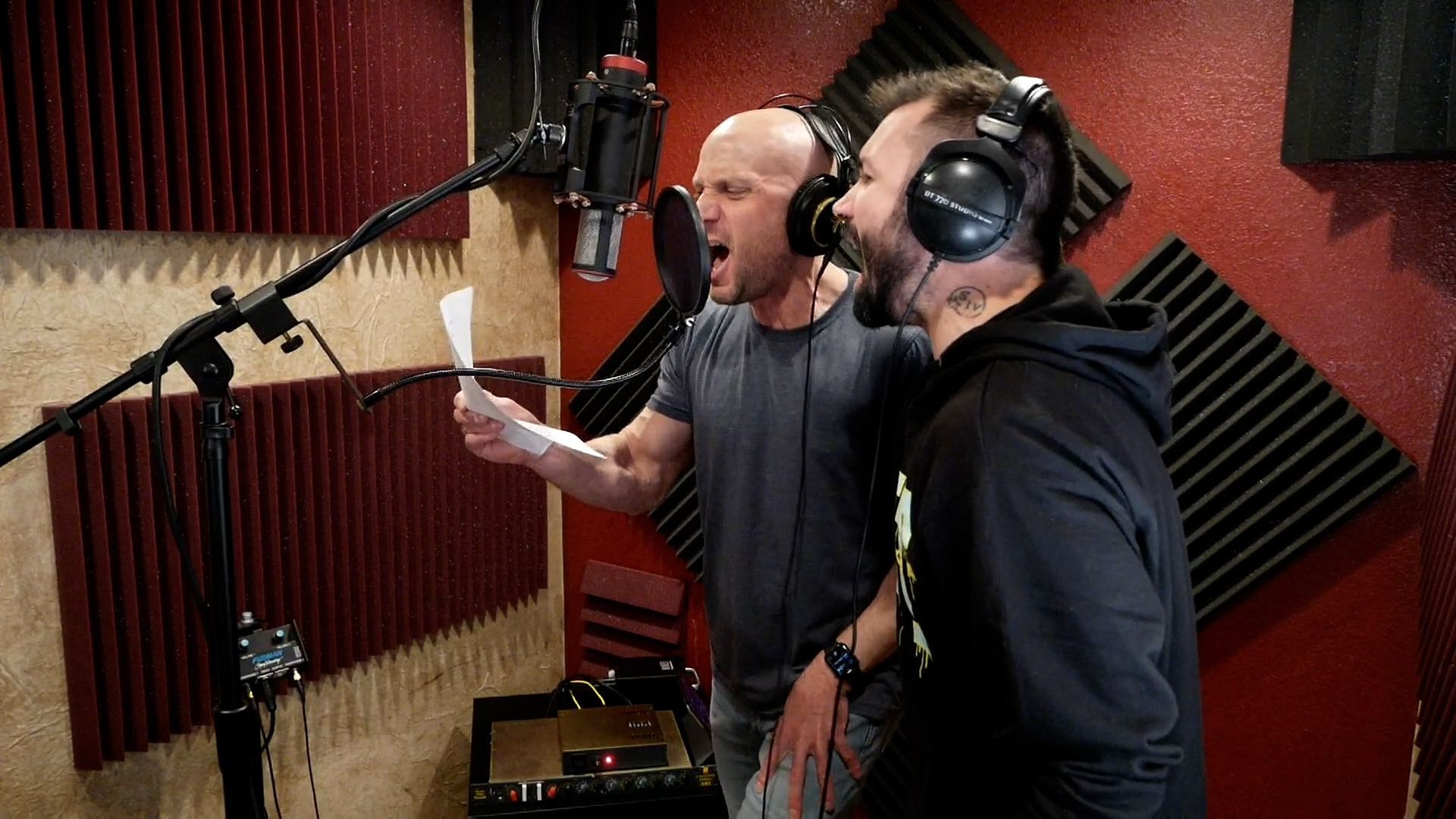 Vibe Is Everything
Two vocalists: One rockstar... One vocal coach. Every exercise and concept from dynamics and range building to screaming and growling is demonstrated, discussed and experienced as an interactive event. A perfect balance between method & madness!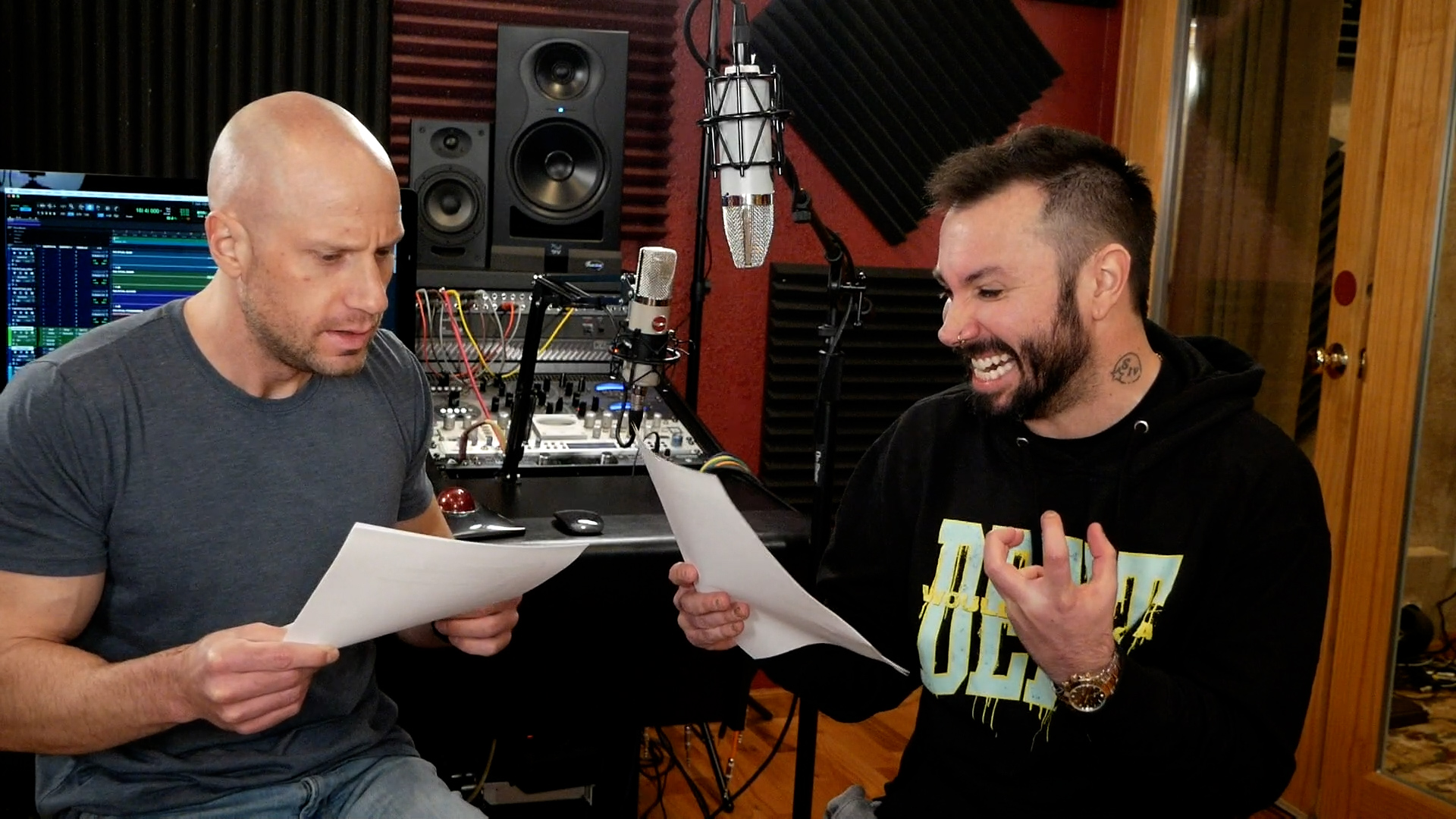 Who Is Your Character?
You are an alternate version of yourself when you enter into true vocal expression. Spencer & Chris engage in a dramatic reading that translates into intense and extreme magic when the red light goes on. No self-conscious roadblocks with this approach!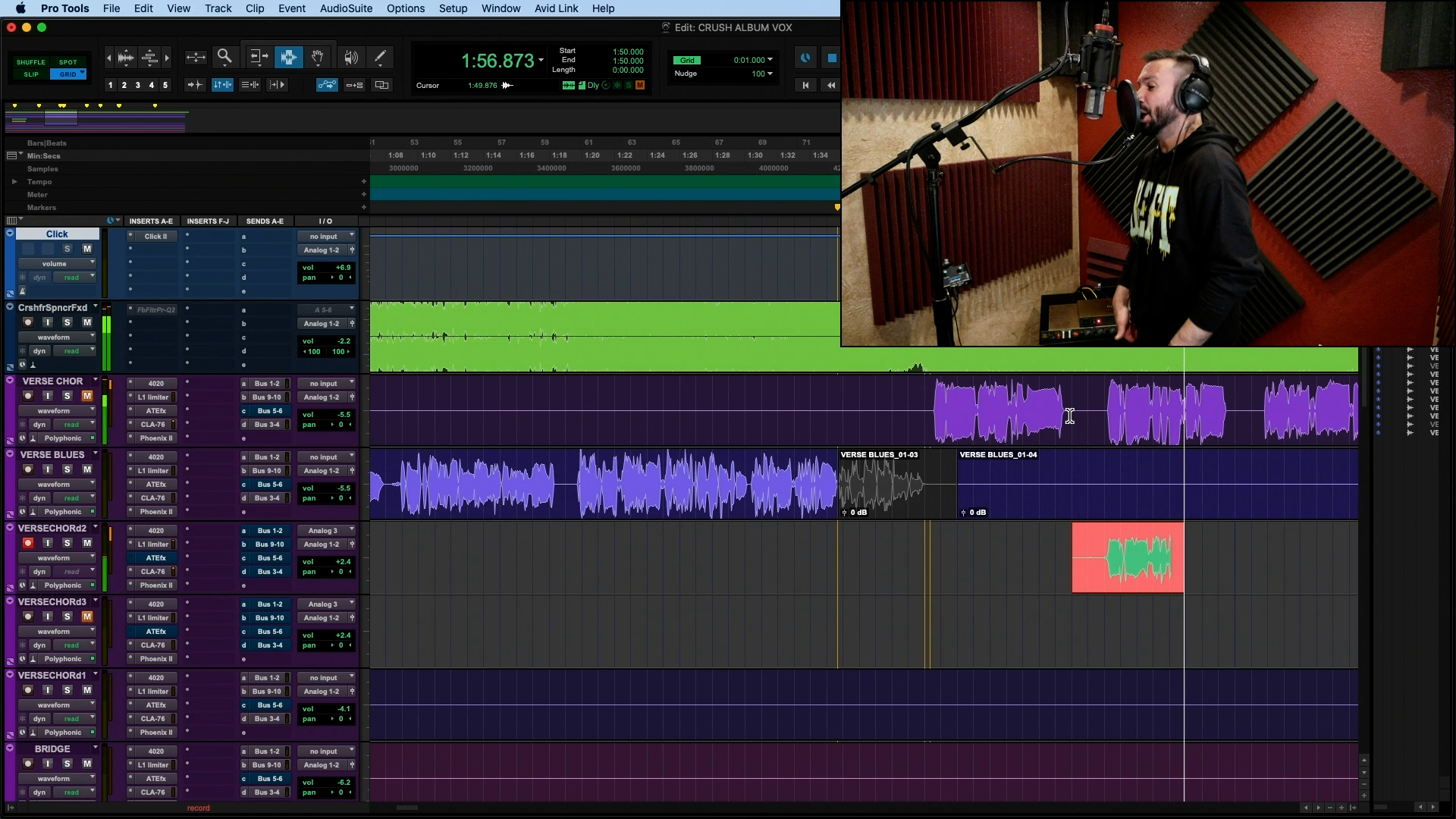 Learn From The Struggle
Listening to perfect vocal recordings of your idols is inspiring. Witnessing their struggle and perspective on their own voice is EMPOWERING! Learn how to take temporary vocal struggles and failure and use them for your ultimate gain.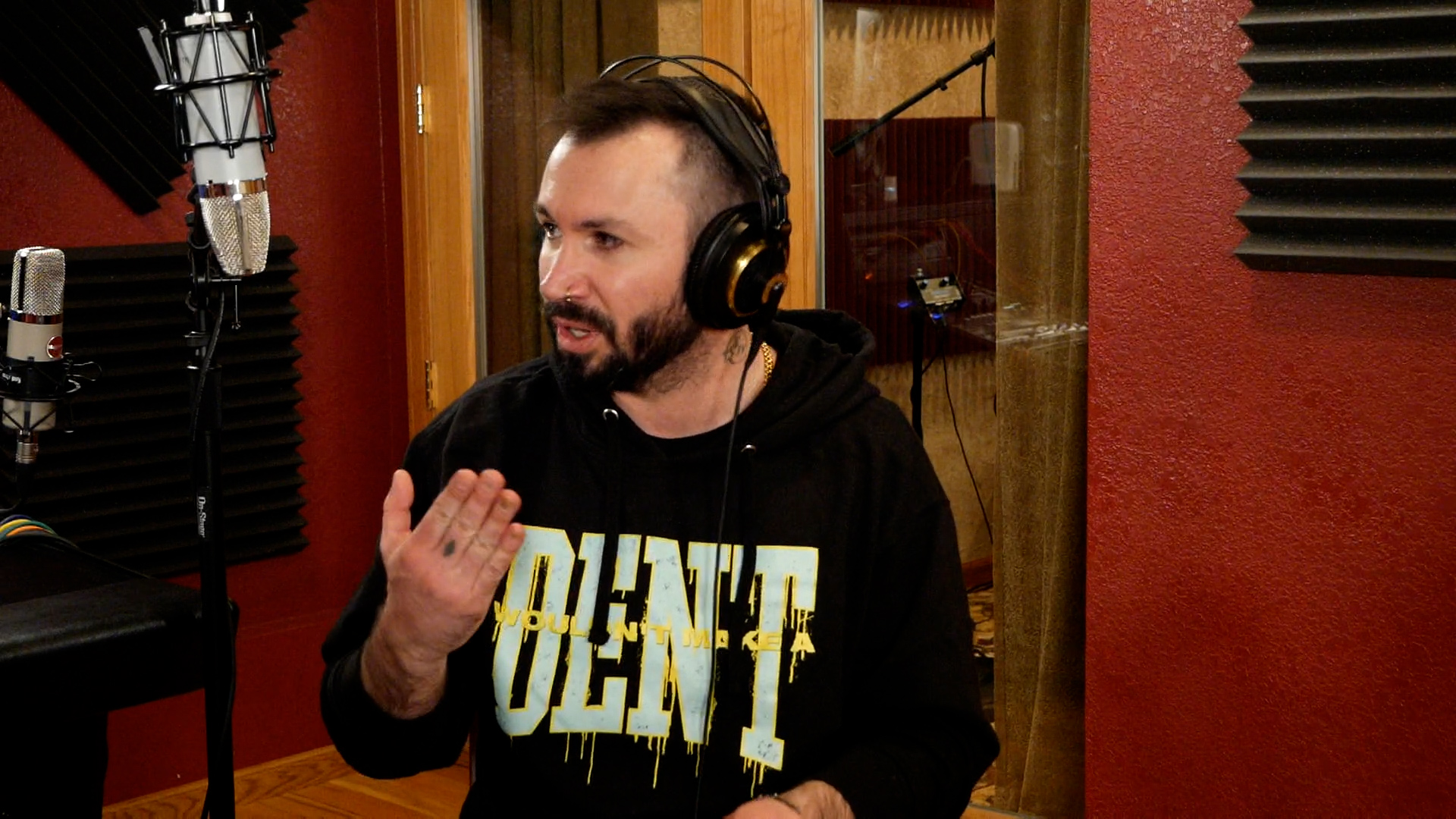 If The Rhythm Isn't Right...
No amount of pitch accuracy or blood-curdling intensity can cover a poorly-executed rhythm. By working through countless, rhythmically challenging vocal lines, you learn the true importance of pocket, and the mindfulness needed to execute.
Included:
The MOTORMOUTH Production BUNDLE
Choosing & Using Microphones
Outboard Gear Optimization
Full Signal Chain Walkthroughs
Compression, Limiting & EQ
Set Up Your Recording Space
Tracking, Editing, Comping
Crafting The Perfect Takes
Vocal Arranging & Layering
Comprehensive Effects Tutorials
Artful & Transparent Tuning
Mixing & Automation
Genre-Agnostic Workflows
The Complete Picture For Aggressive Vocals
Producing Other Vocalists
The Psychology of Great Performances
Much More...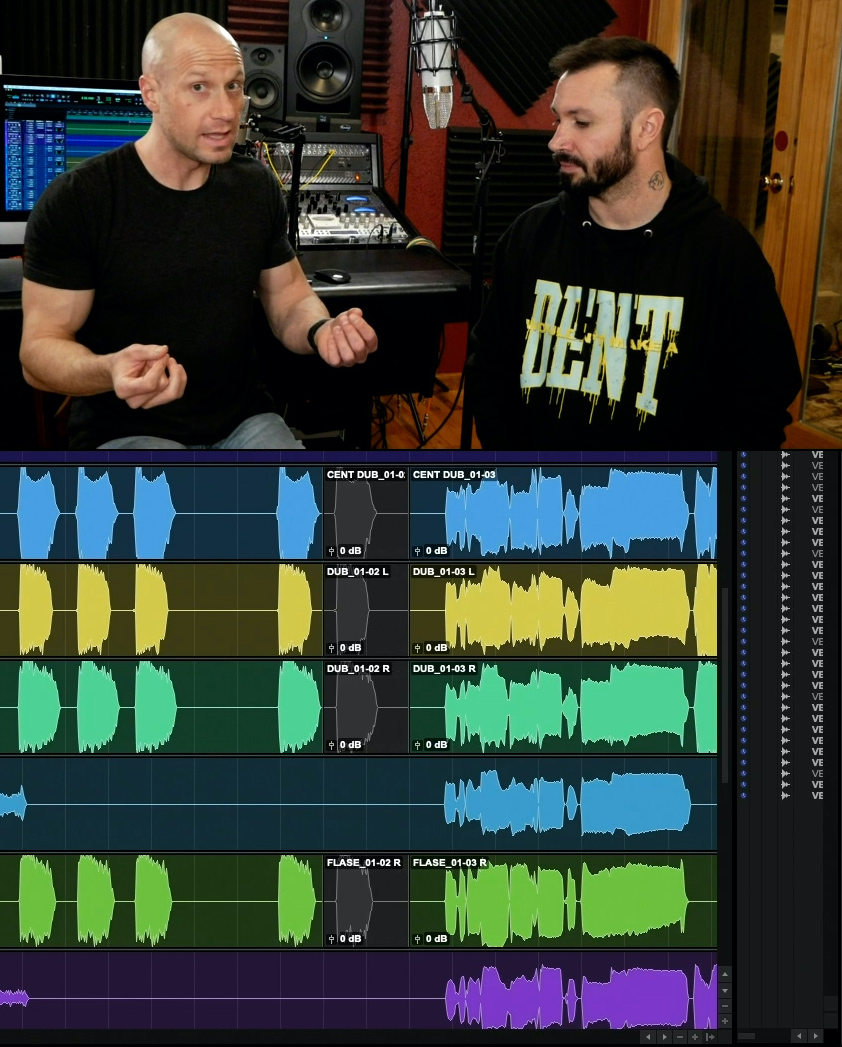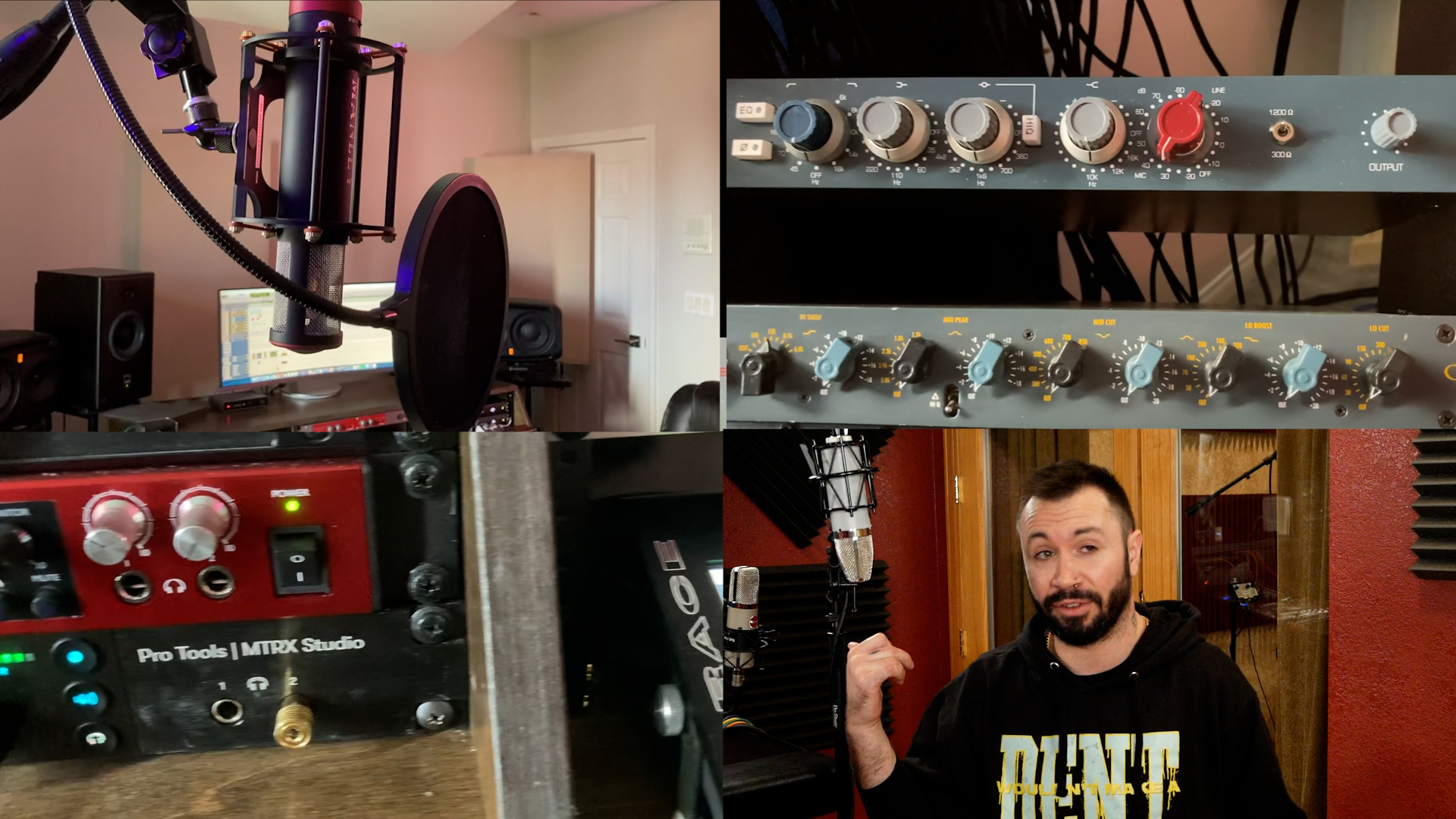 It Starts With The Input
A honed vocal instrument and mindset must be treated to the signal chain that perfectly captures the intent and energy it produces. Spencer meticulously dials in each stage of the vocal chain for multiple vocalists. Learn the hows, whys and why nots!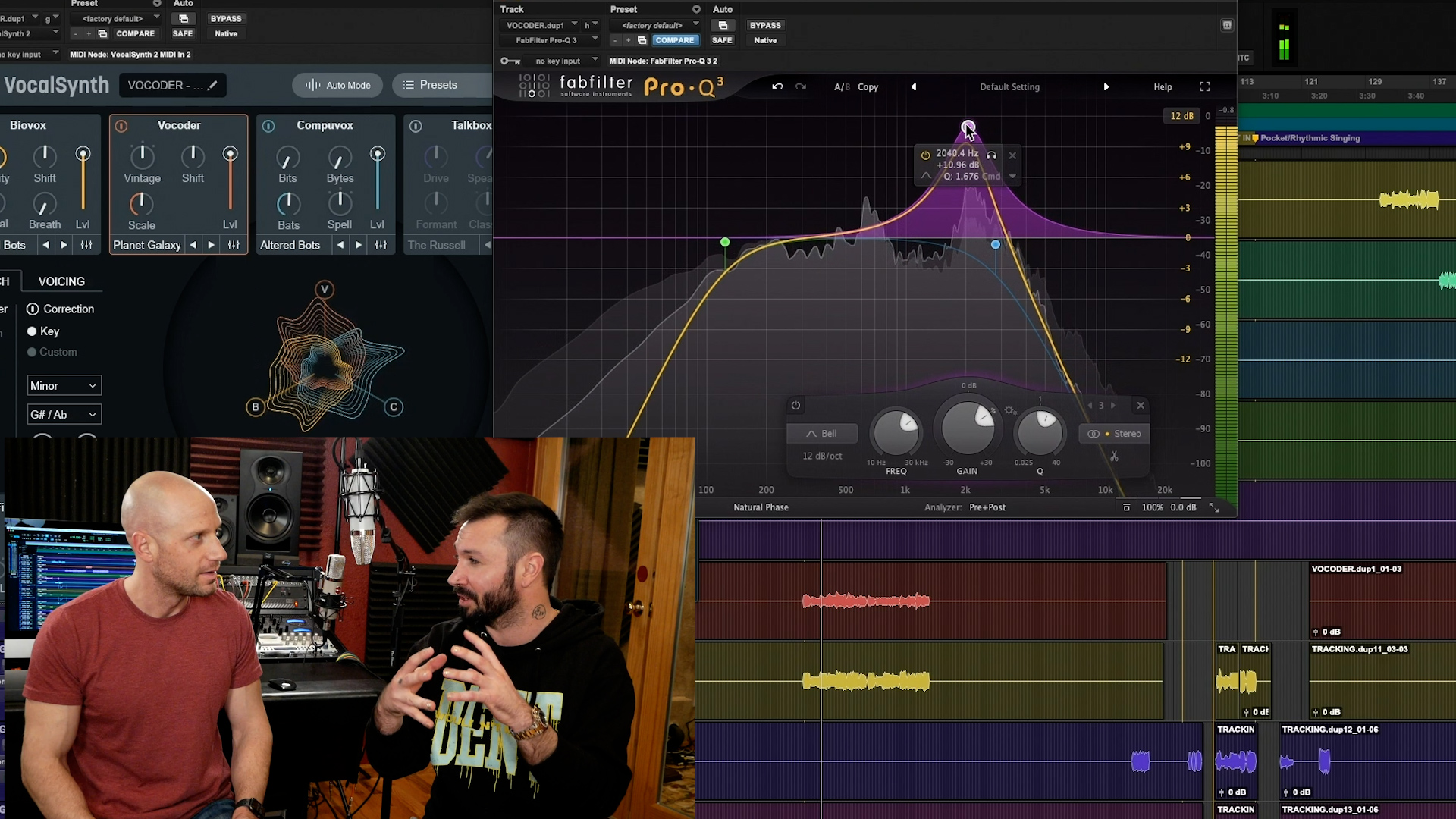 Effects... Big & Small
From multi-stage compression, EQ and saturation to ambience and vocoders... Learn how to tastefully use all the modern tools to enhance a vocal arrangement -- Not just what you could do, but what has actually been done on Periphery and other killer recordings.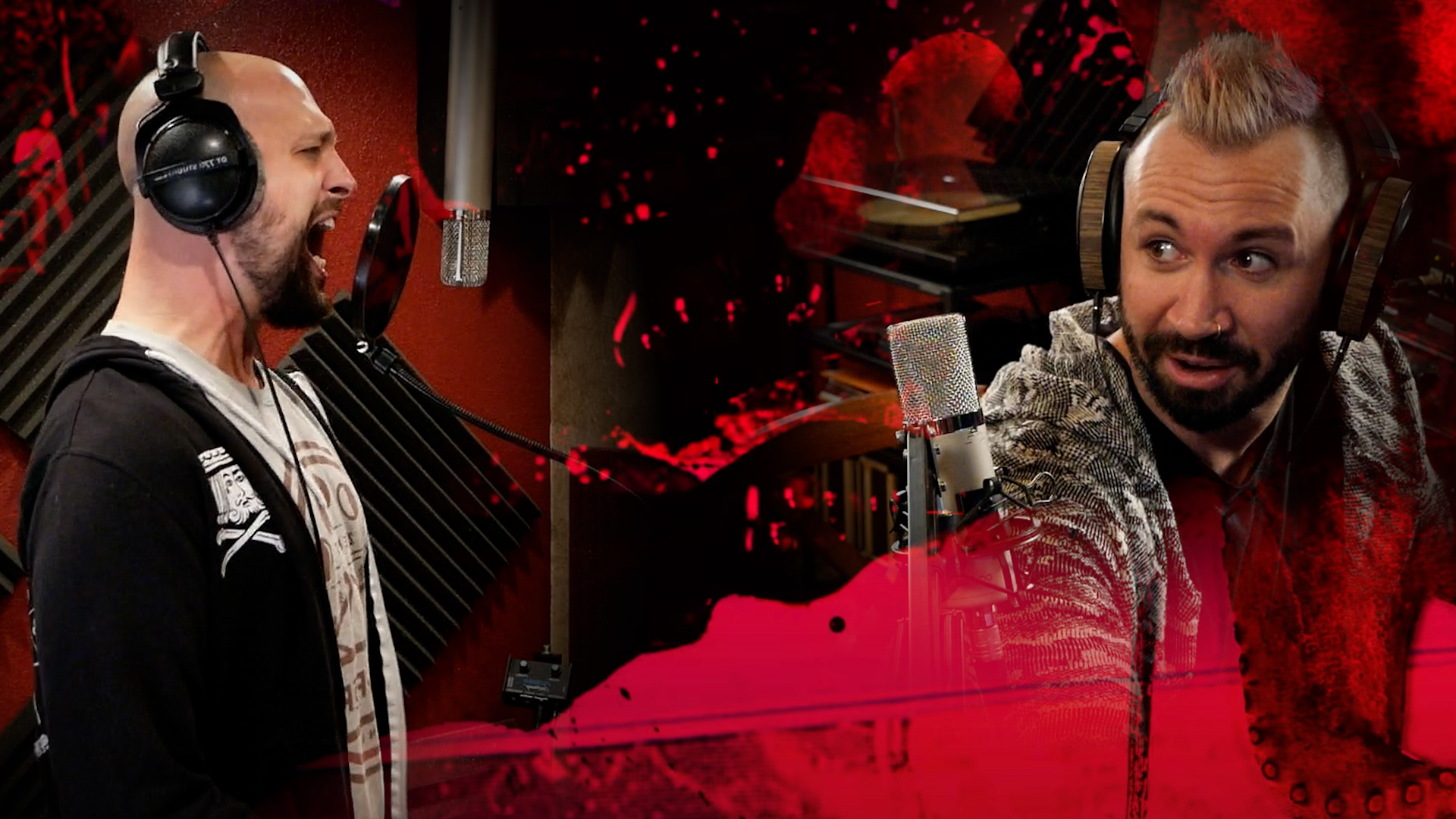 Be The Best Producer
Sit in as Spencer produces and coaches Veil of Maya's vocalist Lukas Magyar through tracking of an entire Veil song. Learn how to create vibe, offer expertise and bring out the best possible performance! Witness real-time ideas, struggle and victory.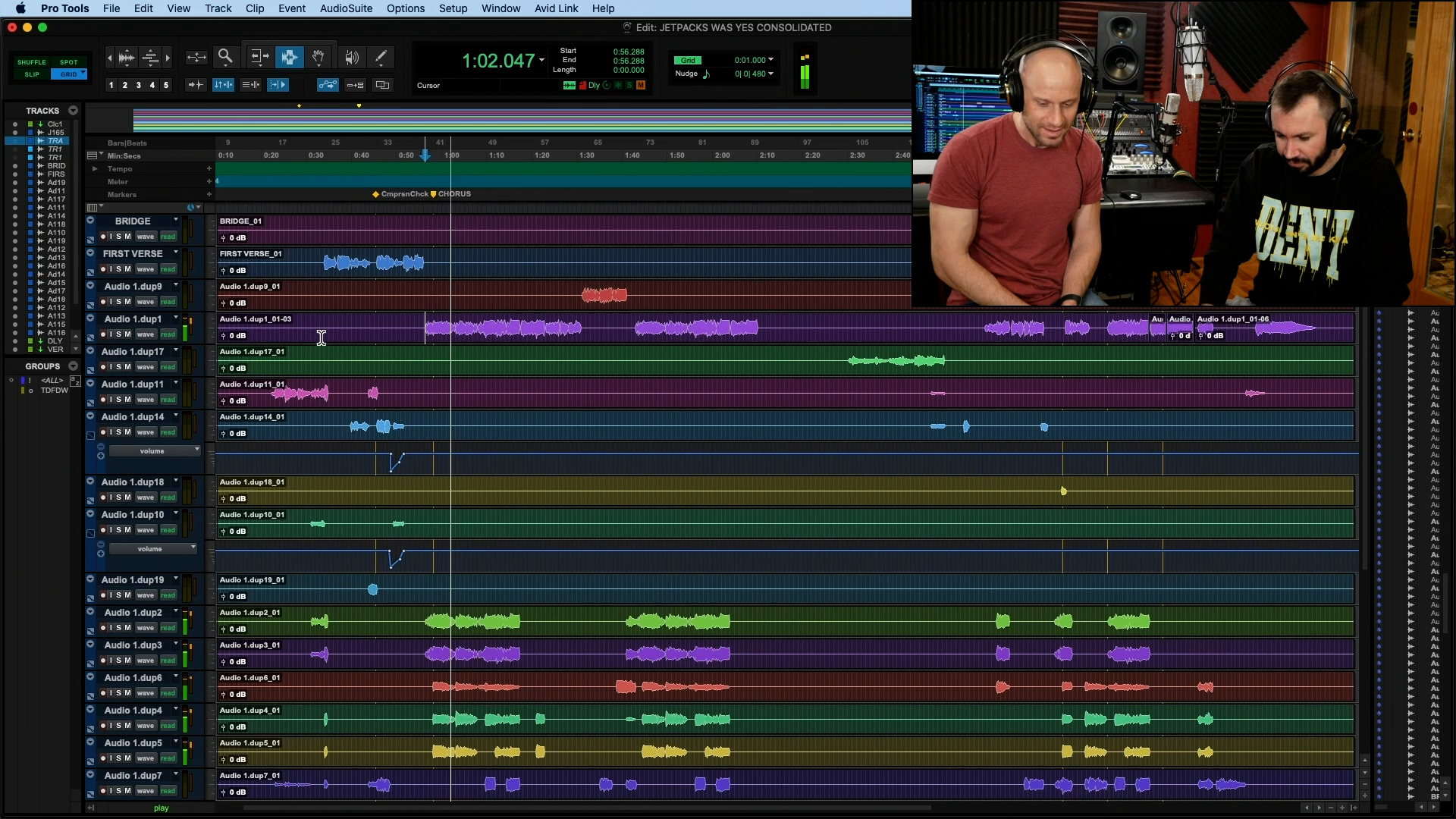 Real Sessions & Performances
You get to learn from exclusive, newly re-tracked vocals from two P1 songs: "Jetpacks Was Yes" and "Light". Witness re-tracking, experience the struggle and strategy present in real vocal tracking sessions.
In The Booth & In The Weeds
Creating professional sounding vocals requires an immense attention to detail and open, ego-free communication at all times. Learn to be introspective, patient and productive as you create and collaborate.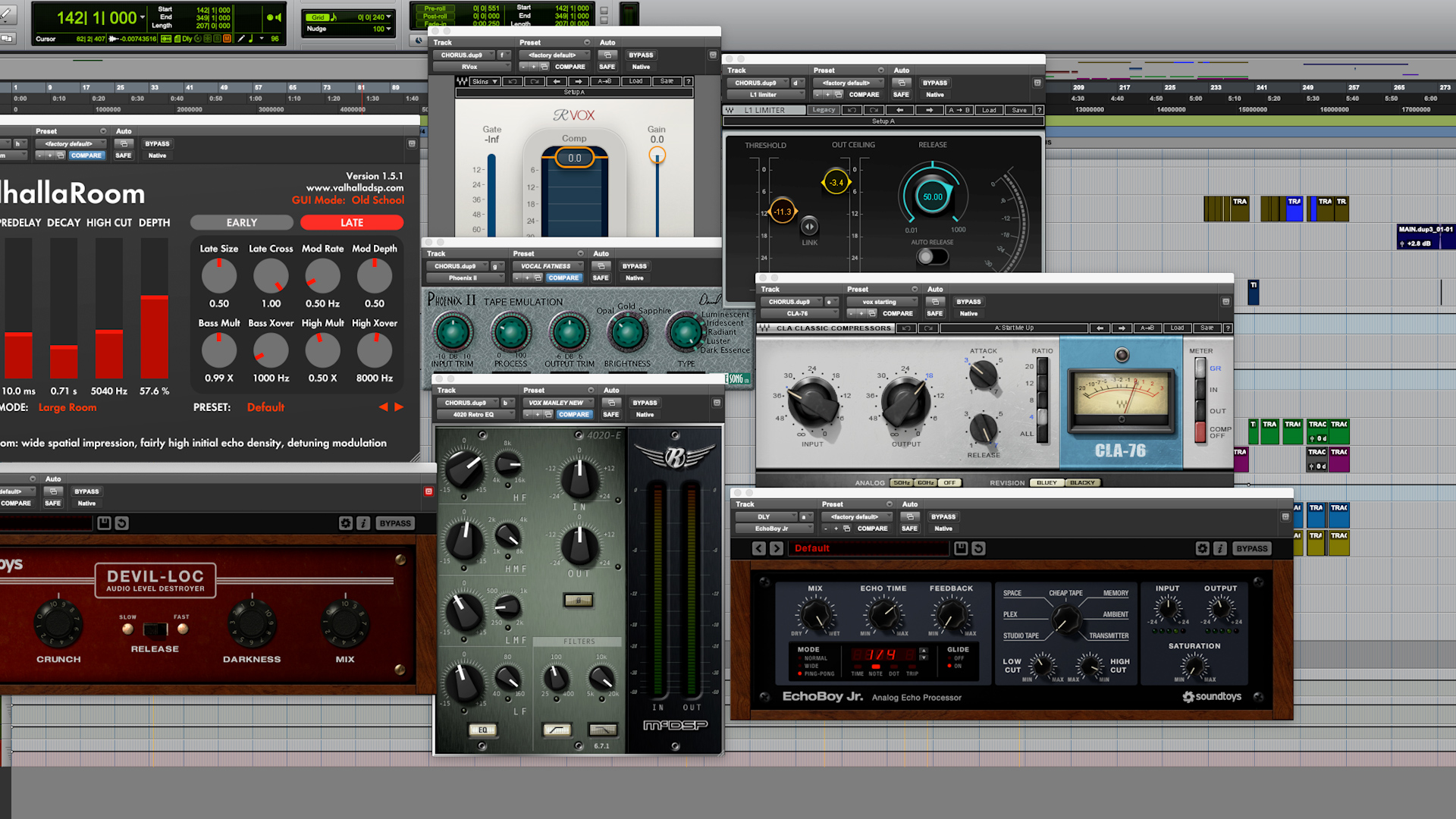 Workflows For All
Explore & experience ways track, edit, mix and produce that work with any style of music. At the same time... Get what you need to create terrifying vocals. Develop the 'producer's mindset'.
NEW Exclusive Downloadable Periphery Content!

Spencer and the band have graciously provided instrumentals of all new tracks from Djent Is Not A Genre
...AND vocal stems!! Included in the enrollment: Get all of the multitrack vocals in the same format that Spencer sends to Nolly for the mixing of each record!
Practice well! ...And enjoy digging into all of the amazing ways to experience this new material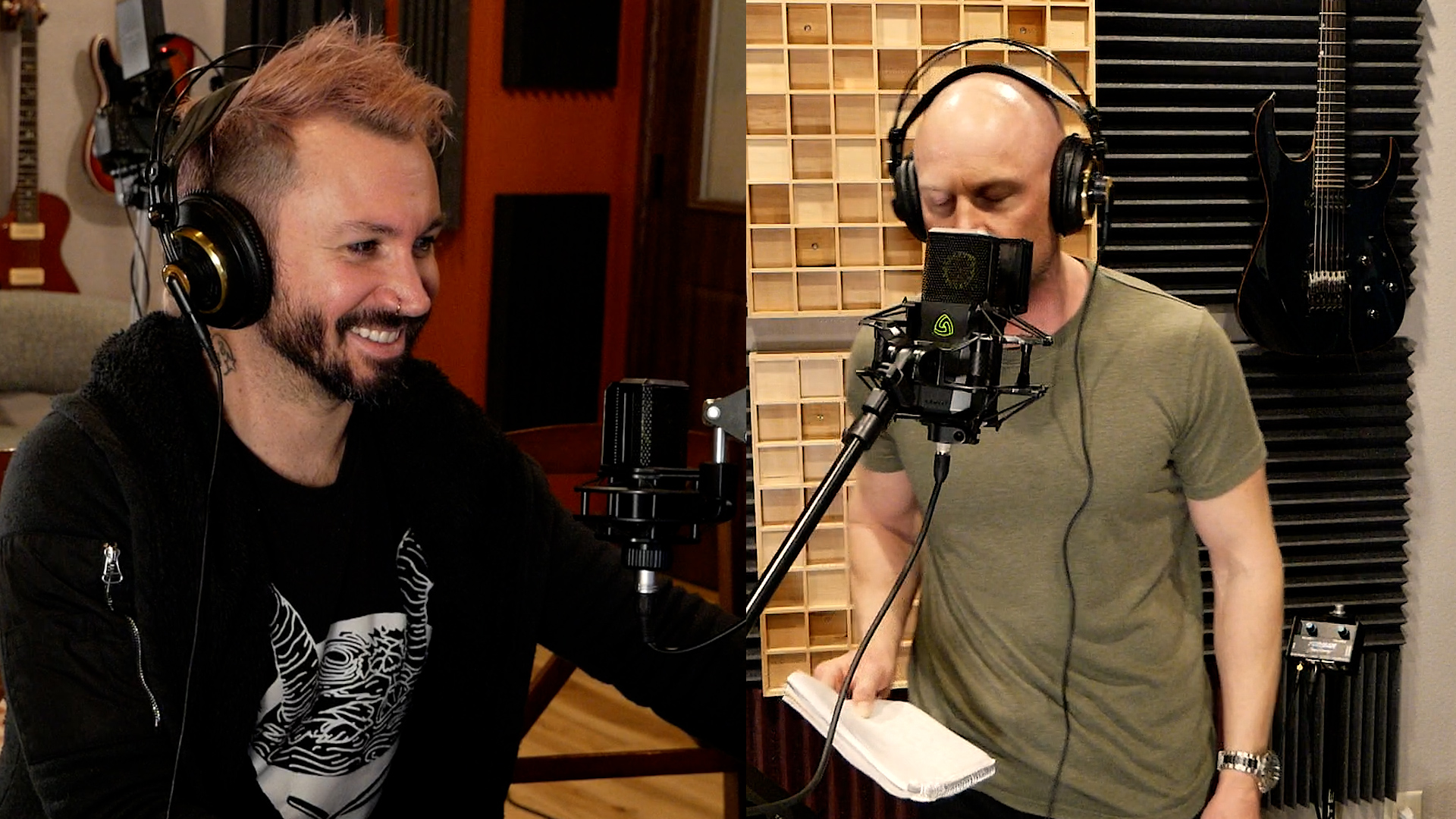 He's Struggled Too

Trying, failing, trying again, getting discouraged... It's all part of the journey. It's also necessary for continued improvement! Spencer patiently coaches Chris through one of the most difficult lines from Wildfire.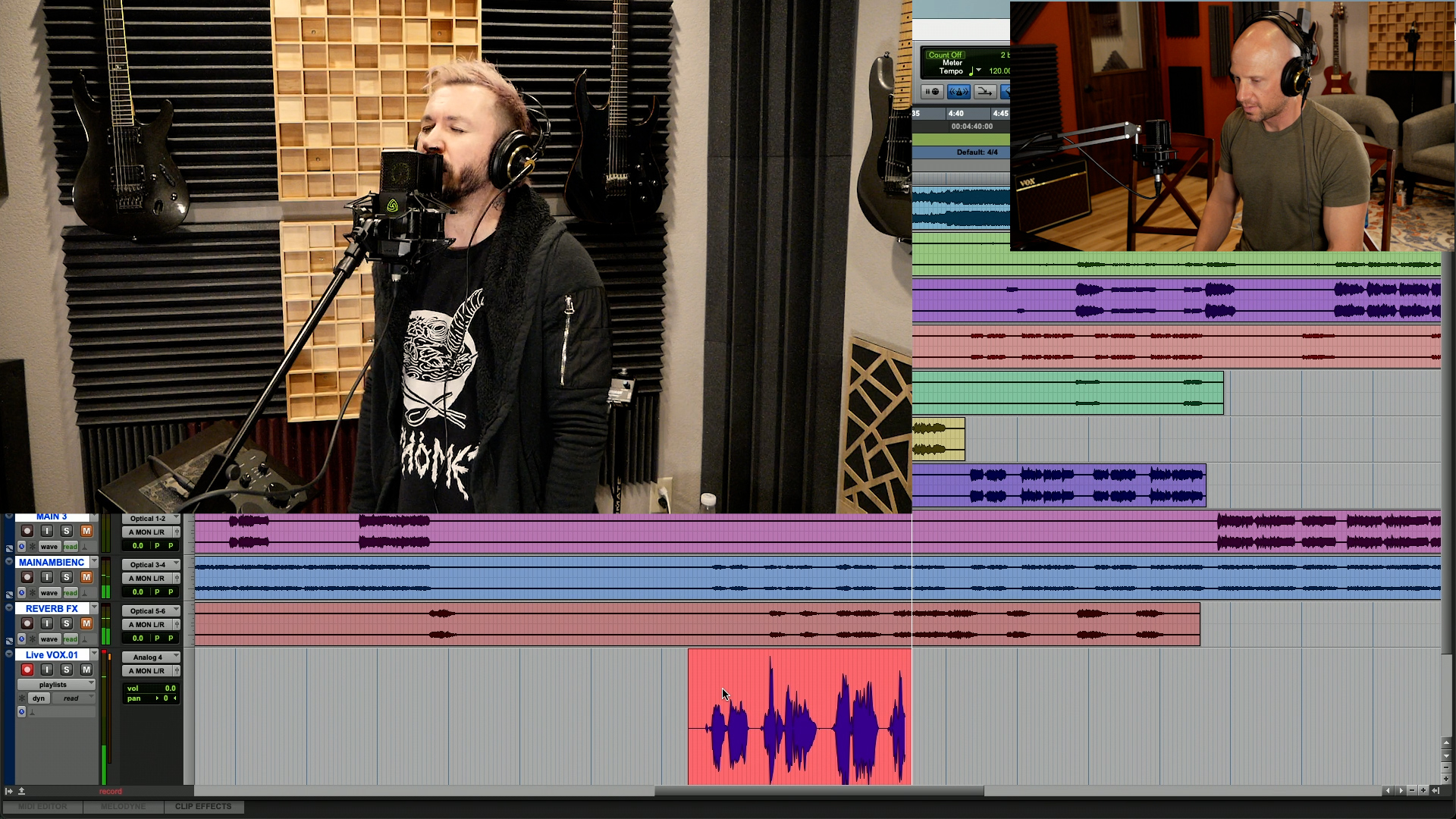 In Between The Notes

Spencer has learned to pay more attention to what happens between the pitches in the melody that we try to get right. Articulations, breathing... There's so much more that goes into a great line. Listening back with open ears is essential!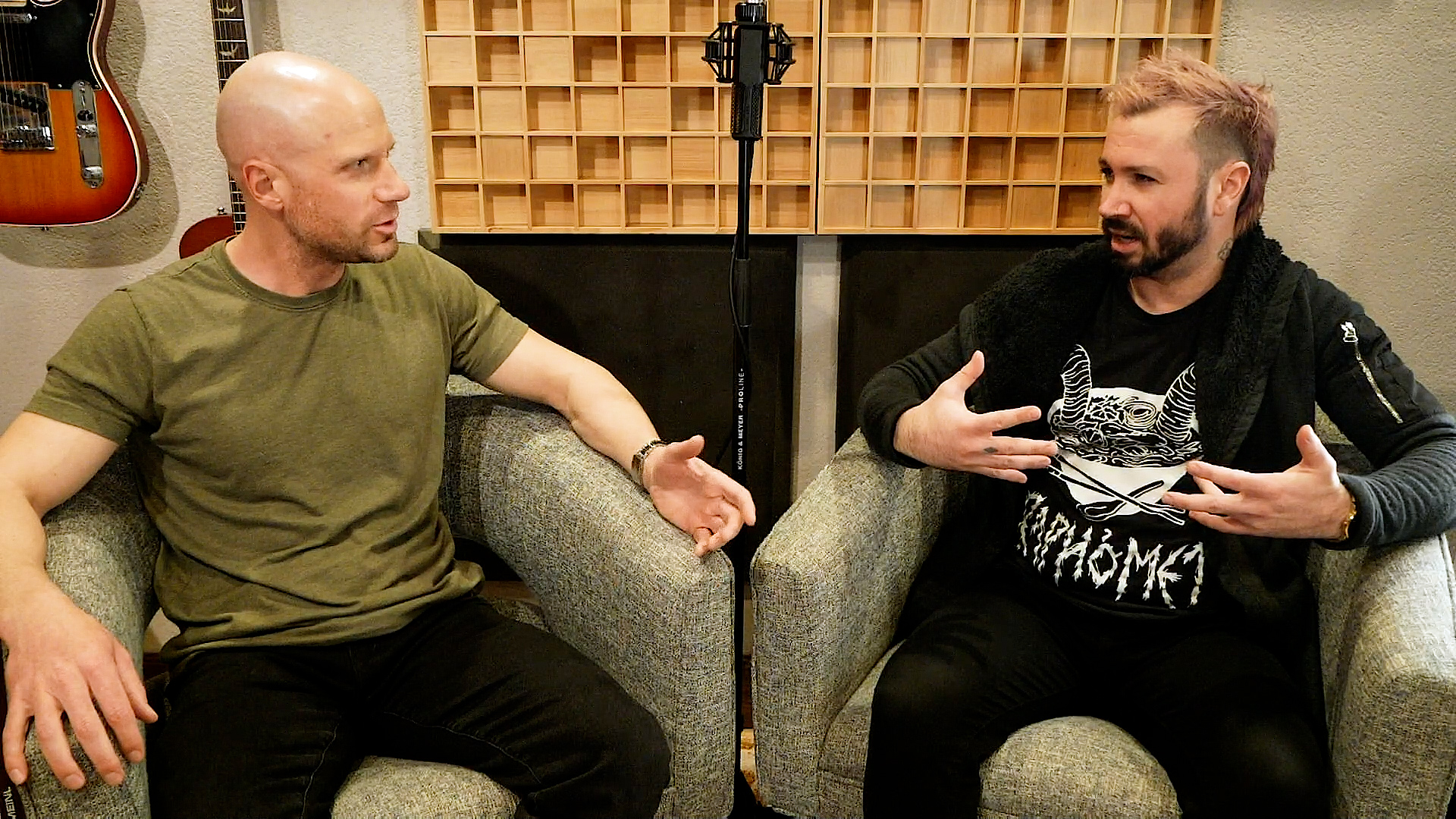 Collaboration Is Key

Fellow musicians, coaches, managers and even non-musical friends can teach you in incredible ways. Spencer talks Chris through how inspiration and education came from unexpected places.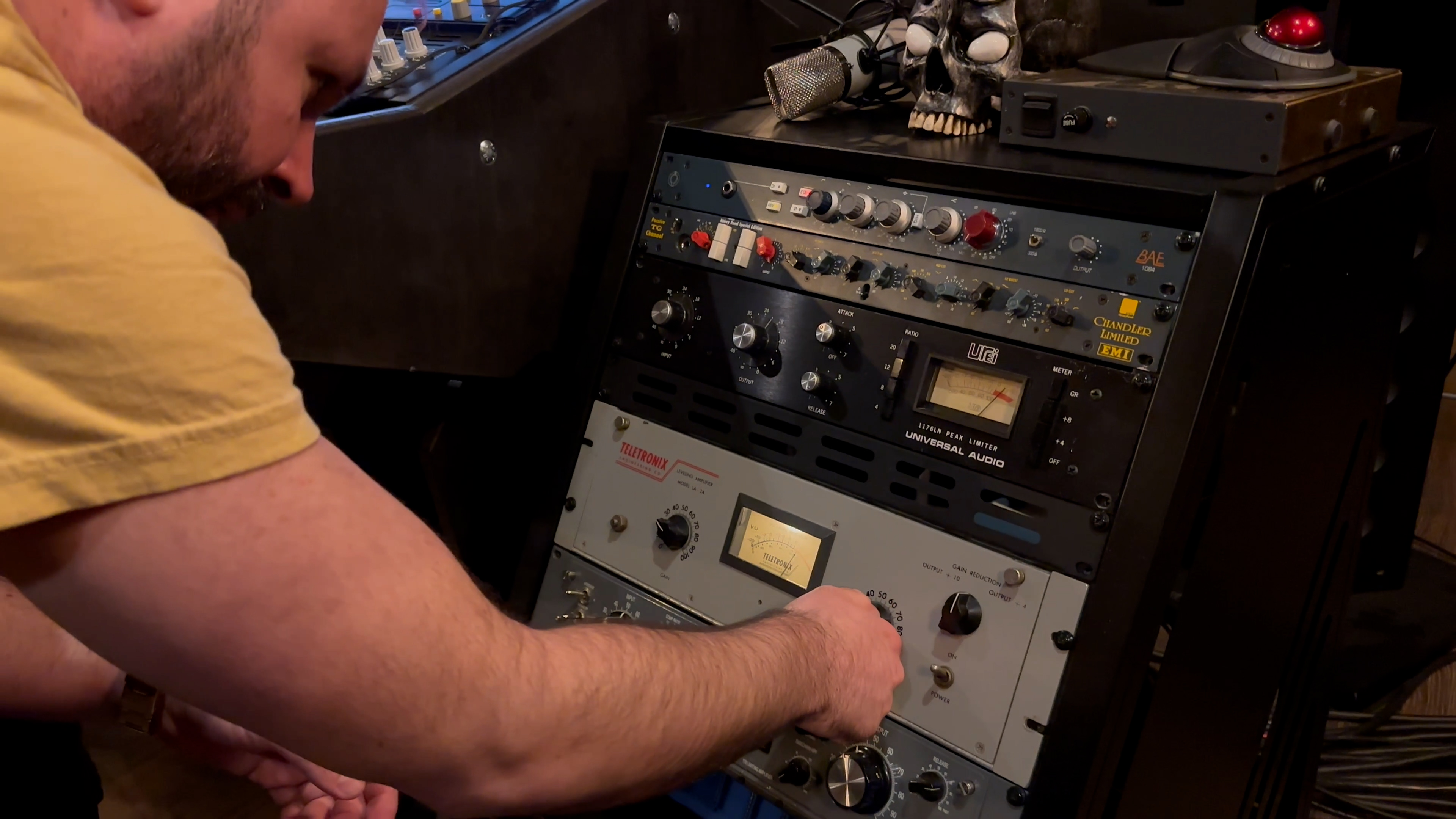 New Signal Chain Experiments

The vocal sound on this album is the best it has ever been. There's a lot of reasons for that. Spencer walks us through everything he's changed to get his sound as present and musical as possible.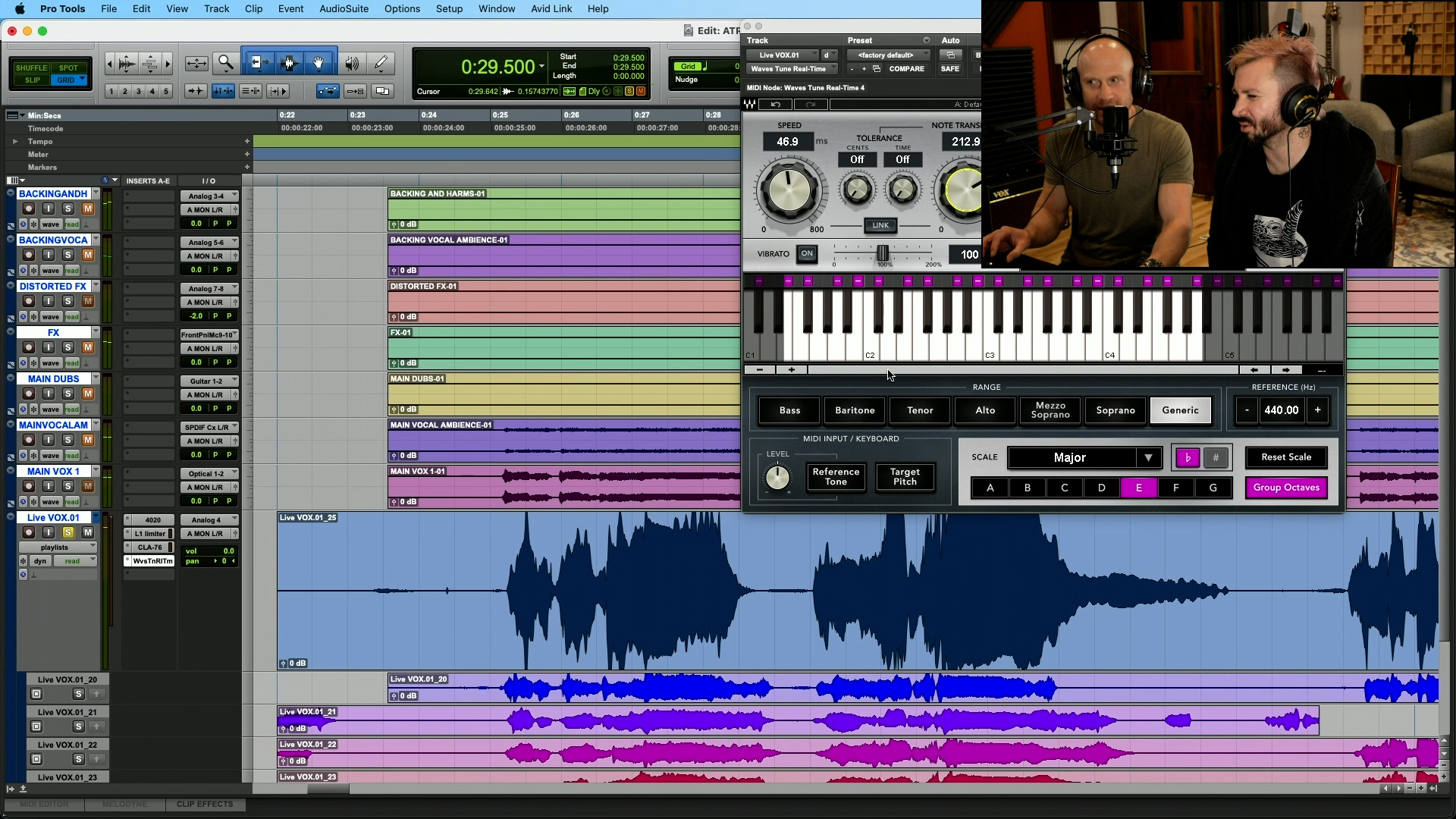 NO Tuning On Main Lines

With the extended time the band had to work on this album, Spencer decided to be extra meticulous with his lead lines. As a result, he chose not to use any pitch correction. The results are staggering... So much more connection to the melody!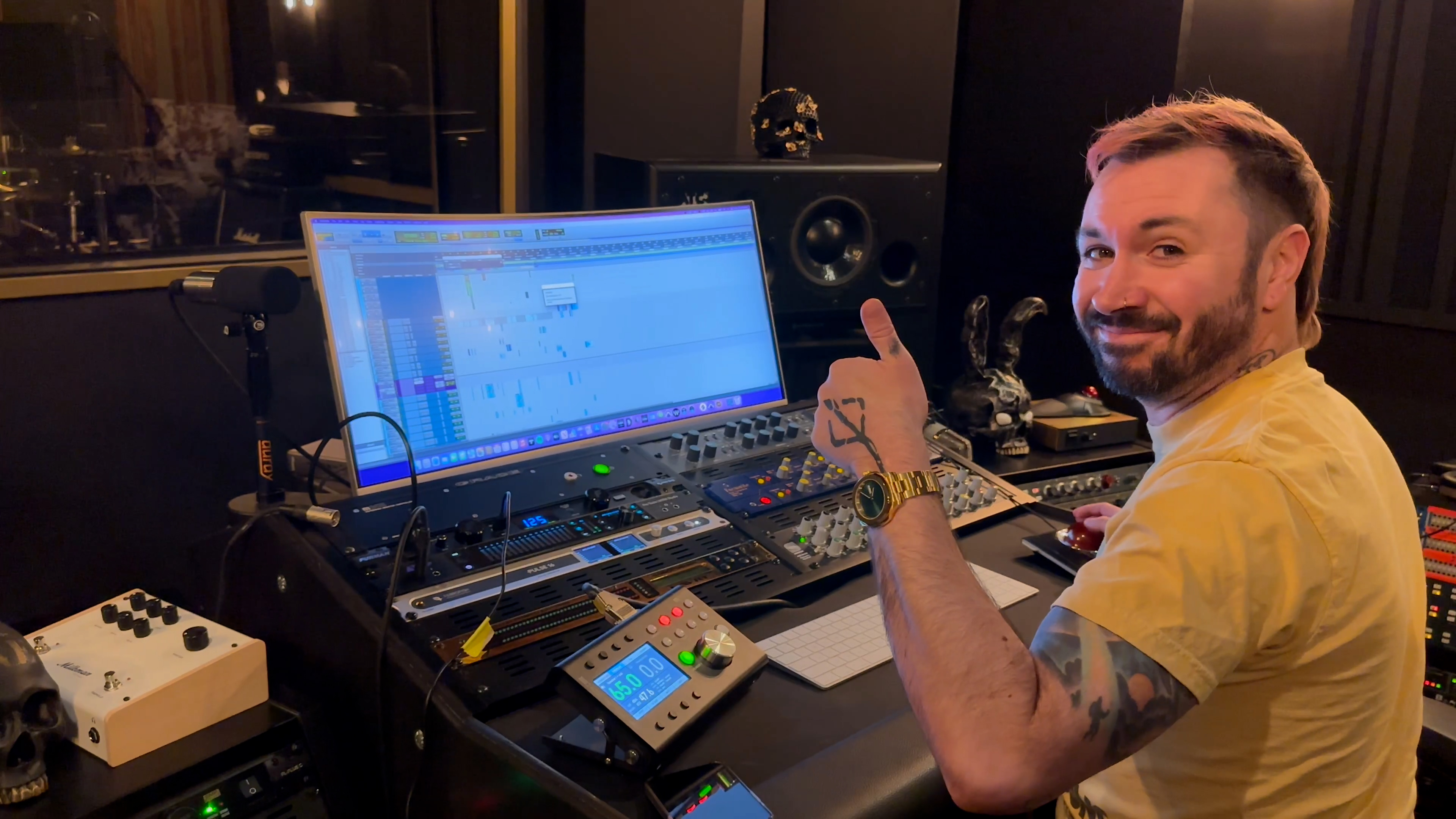 Better Results From Your Voice

Spencer has learned a lot about what makes a great vocal performance and how to coax those perfect moments out of your voice. His studio vocals have helped him prove live as well!



Inside The New WILDFIRE 2023 Course...
-Complete Vocal Stems & Instrumentals for Djent Is Not A Genre
-The Importance Of Rationing Air
-New Ways To Identify & Release Tension
-What Happens Between The Notes
-More & Better Musical Screaming
-Diction Matters, How to Improve YOURS
-Resting Your Voice Well, Without Time Off
-The Best Way to Use Compression
-New Signal Chain Experiments & Insights
-Updated Advice On Vocal Editing, Tuning & Layering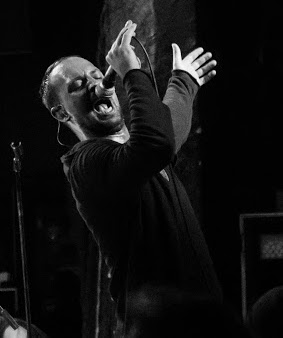 Bonus Course!!
Lukas Magyar - Veil of Maya
And His "Extreme Technique Intensive Workshop"
Join the discussion as Lukas walks Spencer and Chris through his road-tested, vocal coach-approved methods for developing and honing extreme vocals.
Warmups & Awareness
Heat, Falsetto, Cleans
Skeletal Vibrations & Sensations
Fry & False Cord Techniques
Weekly Practice Routine Development
Finding The Comfort Threshold
In-Session Student Q&A
Vocal Rest & Much More...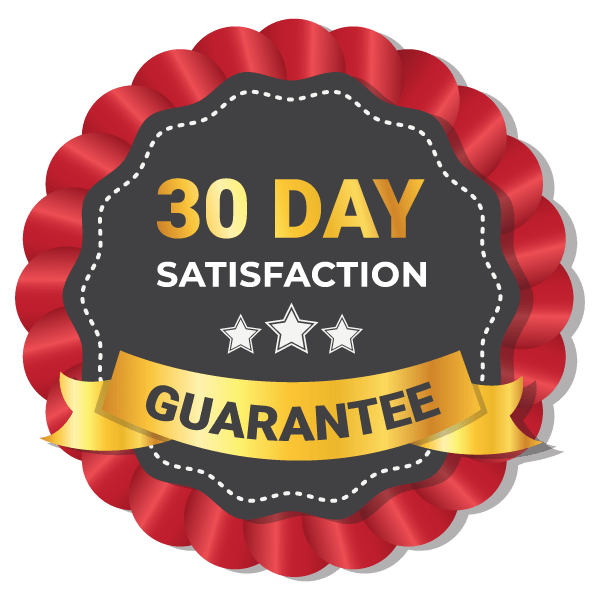 We'll take the risk for your reward
Spencer and I have put a lot of work into bringing you this new way to learn about your voice. If you put your whole self into fully experiencing the content we've put together, we're supremely confident you'll love this course and all the goodies that come with it. We're so sure that you'll enjoy the journey with us that we'll give you all your money back within 30 days of enrollment if you don't like what we've made. You can sign up at absolutely no risk!